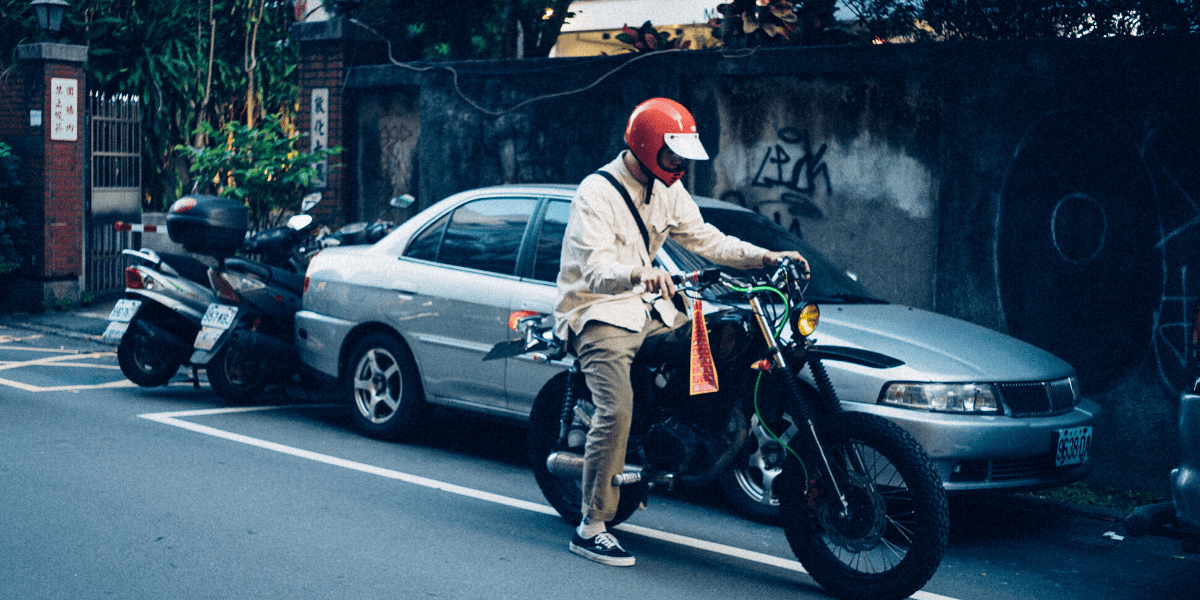 Holding a debate between Motorcycle vs Car, where you get to select only one, can be somewhat head-scratching. It's like comparing two different laptops. Both get you the same job done, but they still have their own distinct values to offer!
That's a tough decision. We like motorcycles because they're more thrilling to ride than cars, but maybe you'd prefer the protection of your own personal vehicle? We know what our answer is going to be though – if it's not one or the other then there are third options out there!
There's a debate going on about which is better, motorcycle or car. Both have their pros and cons but in general, motorcycles are meant for highway rides while cars make more sense if you plan to commute around town because they're easier parking options. Sometimes it can be hard deciding between one of these two great modes of transportation! Here we're going over some key differences so that when stuck between choosing what type of transportation would suit YOUR personal needs best – remember this article before making up your mind.
Let's watch a video
You don't decide to purchase a vehicle depending on what other people need; it is completely your personal thing. There are some obvious points of comparison that you can check out before deciding how many wheels you need for a ride – is it two or four?
So what are we waiting for? Let's explore how epic the battle between Motorcycle vs. Car can get.  For YOUR easiness to get a clear view, we are going to go by Motorcycle vs Car Pros and Cons format.
Here we go…
Cost of Vehicle
Debate Topic: Motorcycle vs Car cost of ownership
It is true that motorcycles can be cheaper than cars. This might not seem like a big deal, but if you're looking for an expensive luxury bike then this will make your costs go up even higher!
Yes, motorcycles are definitely more affordable than cars. You can easily buy multiple motorbikes at the price of a normal modern car which costs around $3000 and if you are into sporty looks and performance; an average mainstream vehicle would cost over $15000!
Almost double or even triple the price for a car. So yes, motorcycles are definitely more affordable than cars.
Winner: Motorcycle
Fuel consumption
Debate Topic: Motorcycle vs car fuel efficiency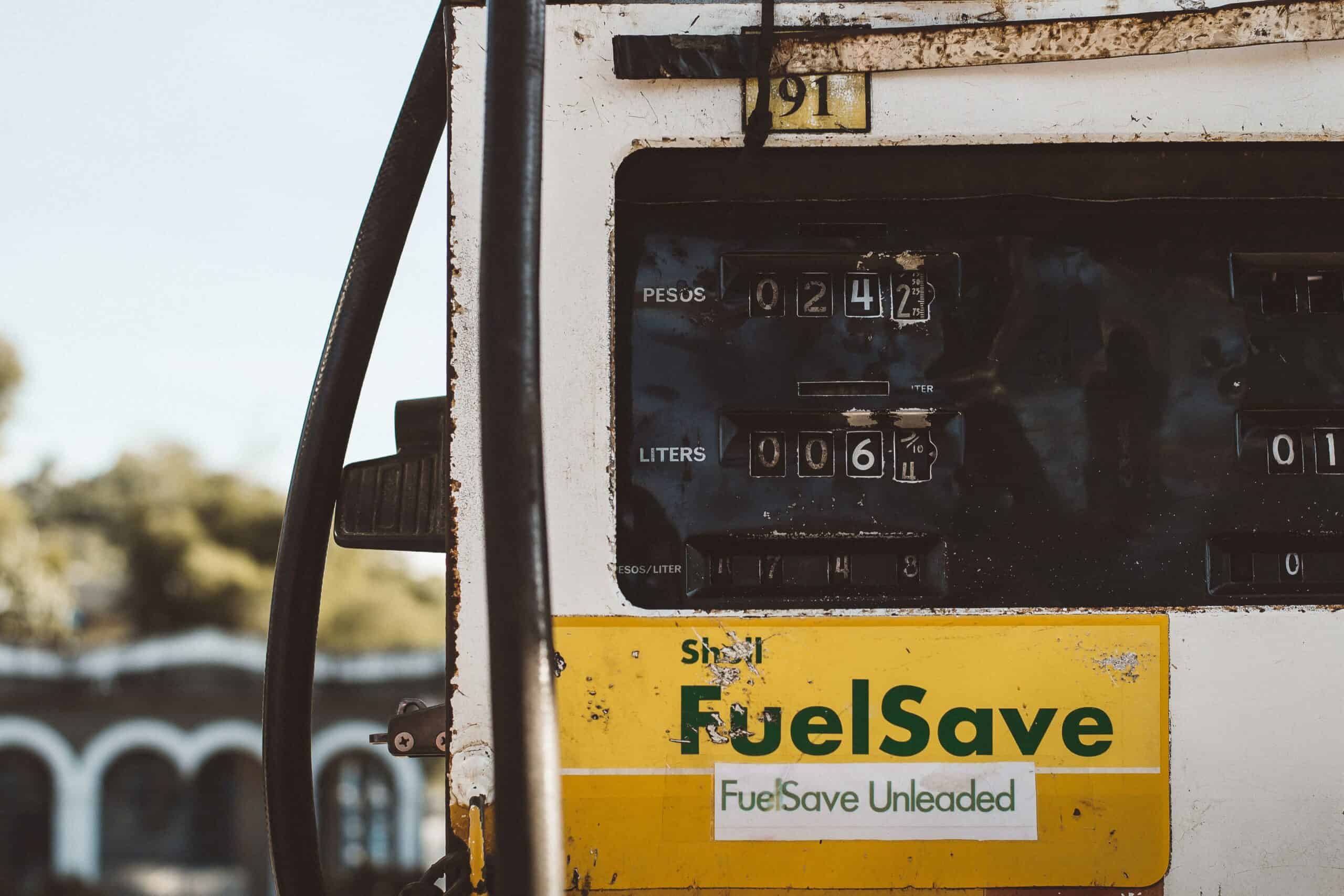 Fuel cost and usage are some of the very upsetting factors for most vehicle owners. We wish there were no cost at all for fuel, right? That may be a daydream, but managing cost efficiency is still a possibility.
While considering fuel efficiency, a motorcycle can be a huge sigh of relief. With a liter of fuel a motorcycle can run from around 35km to 80km while in the case of a car, it can hardly reach 20km. The difference is distinguishably clear. One of the prime concerns with switching from motorcycling to driving an auto, especially if you've gas money or just don't like being stopped by police every day – will be very noticeable when going between these modes as both have advantages depending upon your needs and preferences but there's no doubt that motorcycles can get more miles per gallon.
In the case of the battle of motorcycle vs car gas savings, the motorcycle still gets to have the upper hand. An average motorcycle can get 60mpg while a car can struggle to reach 50mpg.
With a gas-guzzling SUV, it's no wonder that many people are switching to motorcycles. The difference in fuel efficiency between the two modes of transportation is clear when you look at how much each one costs for upkeep and maintenance over time – with cars being far more expensive!
The motorcycle gets a thumbs up for fuel efficiency and maintenance over the car!
Winner: Motorcycle
Safety
Debate Topic: Motorcycle vs car safety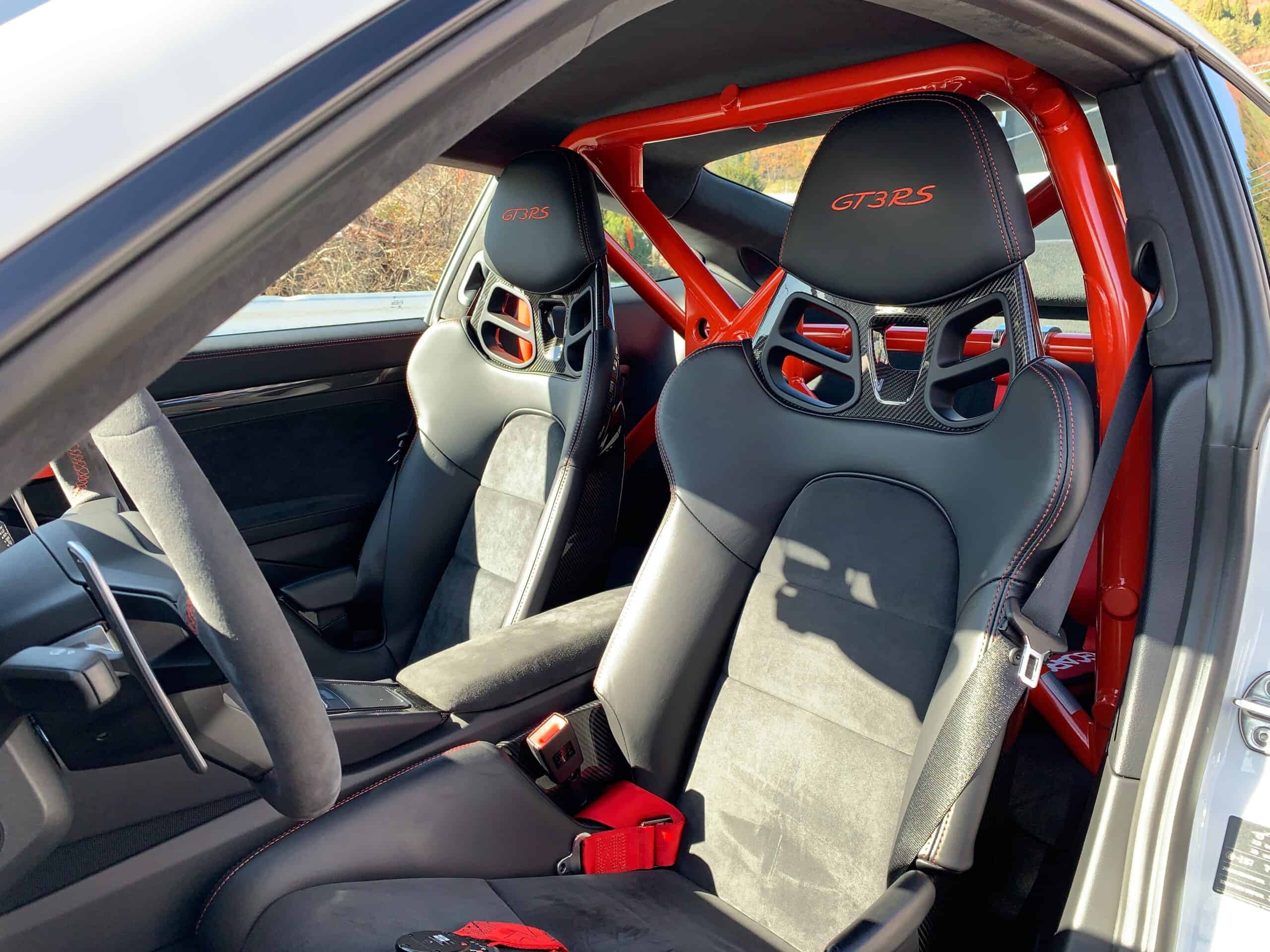 The two-wheeler is so much prone to mishaps, it ranks at the bottom of all vehicles when safety matters. The rate of road accidents compared with car crashes can be higher because they're not as protected by metal walls or roofs that would offer protection in case something goes wrong. Motorcycles are considered one dangerous form – but what about motorcycles riders without helmets? When it comes to safety, a motorcycle is the most infamous vehicle that would rank at the bottom of the list.
How dangerous are motorcycles?
Motorcycles are definitely a lot of fun, but they can also be quite dangerous. We remember the first time We ever rode one – it was definitely an adrenaline rush! But as with anything else in life, you need to be careful.
There are a few things to keep in mind when riding a motorcycle. First, always wear a helmet – it could save your life. Second, make sure you know how to handle the bike properly. And finally, pay attention to what's going on around you.
It's important to be aware of other drivers on the road and to always stay alert. Motorcycles can easily get lost in traffic, so it's important to use caution when riding in busy areas.
A two-wheeler requires much more precise and cautious control than a four-wheeler. A slight skidding of the front wheel can end up in a devastating accident. Lack of proper safety gear can worsen the situation.
As being a relatively smaller vehicle, a motorcycle may fall victim to negligence from larger vehicles and thus fall into accidents even more.
How much safer are cars than motorcycles?
A car, in this case, is absolutely a blessing. More precise control over movement, adequate safety gear, quick speed control, and yes, a large body size gives it an upper hand in vehicle safety. A car is multiple times safer than a motorcycle.
There's no denying that cars are much safer than motorcycles. In fact, according to the National Highway Traffic Safety Administration, cars are about thirty times safer than motorcycles. That's because cars have more protection in the event of a crash, they're bigger so they're less likely to be thrown from the road, and they have more advanced safety features.
That said, there are some definite benefits to riding a motorcycle. For one thing, you can get around town much faster on a motorcycle than you can in a car. Motorcycles also offer a more immersive experience when riding; it feels like you're really connected to the road. And finally, motorcycles are often cheaper to own and operate than cars but safety comes first.
So which is better!
Winner: Car
Parking
Debate Topic: Motorcycle vs car parking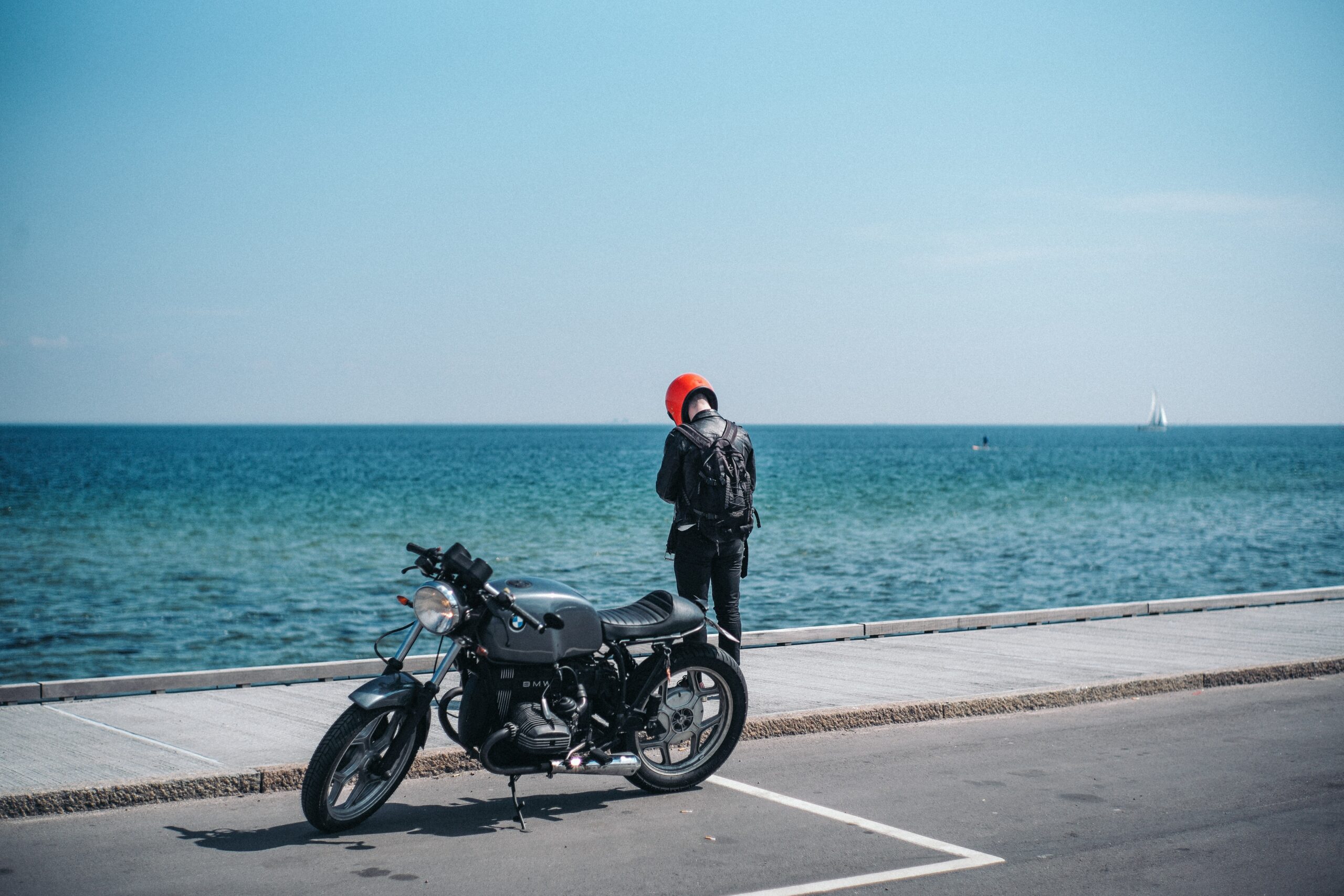 If you own a car, then the last thing on your mind when driving to work is how much space it'll need for parking. But as with anything else in life, there are always precedents and considerations that must be made before committing yourself fully to one course or another! Some people are fortunate enough to live in areas where public transportation is easily accessible, but for those who work from home or have a long commute, parking can be tricky and expensive!
One of the greatest concerns for any type of vehicle owner is parking it while commuting around. Parking a car, considering its large and wide size, can be a matter of headache. It takes a greater amount of space to fit in.
Parking a motorcycle is relatively easier and quicker. An average motorcycle is one-fourth of an average-sized car. This compact size allows it to fit in almost any space, whether a parking lot or not. Find a suitable place that doesn't bother any vehicle or public, you got your parking! Even though it's small, a motorcycle still needs some room to move around in. You can find parking spots that are less crowded and have no obstacles nearby. But seriously, finding a place that's big enough can be tough, and often times we end up parking our bikes on private property or near buildings where there's no one around for miles in each direction.
Why does it seem like there are never any spaces available to park your car anywhere near where you live or work? You can't just slide in wherever and hope for the best. Instead, try looking around before pushing off with that engine-powered baby! The challenge of finding a place to park your car when there is no parking lot around can be frustrating. You may not want it blocking any pavement or other vehicles from moving, so you'll need some careful planning before pushing in that spot!
If you are looking to save time, money, and space then definitely a motorcycle is the way forward. You can park almost two-three motorcycles in comparison with one car which will cost less than what it would if parking was allowed just for cars only!
Winner: Motorcycle.
Comfort
Debate Topic: Motorcycle vs car comfort
If you're like most people, you probably think of motorcycles as dangerous and uncomfortable. You may be surprised to learn that they can actually be quite comfortable, and offer many advantages over cars. We'll compare the comfort of motorcycles and cars to help you decide which is right for you.
The designs of cars and motorcycles are so diversely different, just as the people who drive them. A car gives you a nice comfortable experience while commuting that's similar to sitting on your lazy couch in front all day long!
The diversity of motorcycles is just as vast and varied. Some are designed to be fast, others comfortable; some have a sleek appearance while other ones may seem outdated or traditional – there really isn't one perfect kind!
The backache issue for a long time sitting can be an absolute pain! A motorcycle's seat may not provide the most comfortable experience when you're sitting there straight on, without any kind of cushion or support from behind your shoulders. It just feels like every bone in our spine is being compressed against something hard and sharp – we never know how long this will last but it always hurts after a while even if it's only temporary until some other muscle group takes over.
A car seat is designed to make you feel at home and relaxed while driving. A long drive on your own might not require as many breaks or workouts so that the trip goes smoothly but if were riding bikes then there will be times where we need some free-hand exercises in order to keep our body relaxed otherwise they'll start getting sore from all this sitting down!
Considering the comfort of a journey, a high-five to the car.
Winner: Car
Maintenance
Debate Topic: Motorcycle vs car maintenance cost
A vehicle is a machine. Like any other machine, it needs regular maintenance, repair, and check-up. Maintenance of both car and motorcycle can be costly and sometimes very surprisingly huge.
Yet, keeping the modern luxury motorcycles aside, a regular motorcycle costs less in maintenance than a car. You ask why? Well, that's mainly because of the less complicated nature of the machine a motorcycle hosts.
Cars with heavy loads of micro parts and mechanical spares need more effort and replacements than a motorcycle. Hence the cost for maintenance is obviously higher than a motorcycle.
Again, when it needs a replacement of parts, it may be a bad day for a car-owner than a motorcycle-owner. Regular parts of a car are higher in price than parts of a motorcycle.
You would definitely go for genuine parts that fit your vehicle perfectly. That is the reason the parts may reach a greater level while maintaining a car. Genuine parts equal premium price tags.
So in case of the maintenance cost, Motorcycle leads the rank.
Winner: Motorcycle
Bad Weather Ride
Debate Topic: Motorcycle vs car riding in bad weather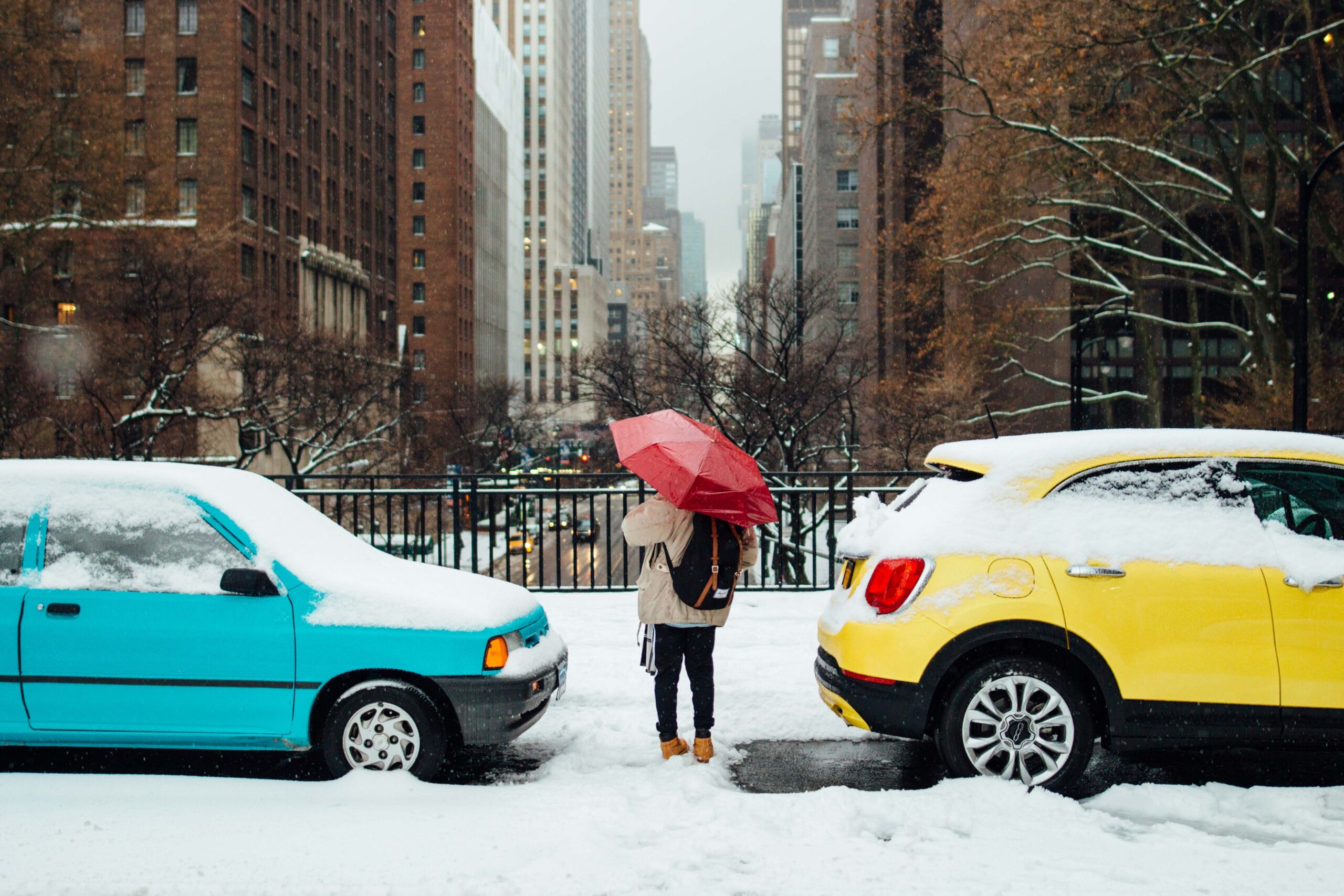 A rainy day or a snowy day may be the worst nightmare a motorcyclist can see. Rain and snow make it extremely difficult for a motorcyclist to commute in shorter distances, let alone longer journeys. Motorcycles are not meant to be used in the rain or on snow, but many bikers continue their journeys anyways. The conditions make it difficult for a motorcyclist who must commute short distances and even longer ones because they cannot see what's coming up ahead of them. The problem becomes most apparent with short distances between stops-in cities where traffic lights often stop cars from making progress forward while also preventing people on motorcycles from crossing over onto highways where vehicles are faster than them.
You have to wear a raincoat, safety shoes, and other safety gear before even going out of your garage. Besides, a rainy road may turn out to be a deadly path for motorcyclists as skidding on the wet street is a great possibility. For instance, wearing the wrong shoes or not having enough clothes could cause an injury that would end up being very difficult for someone. This may not be a very exciting experience for many. To simply put, most people would opt not to use a motorcycle when it's raining or snowing or even under a scorching sun that would burn the hell out of you.
Being inside your car, on the other hand, gives you complete freedom to ignore all these silly tensions. Raining? Snowing? Heavy sun? Who cares? Get inside, switch the AC on, and that's it! You are ready to go wherever you like. No worries. The car is your oyster. You can go anywhere in the world without worrying about what's happening outside of it!
When the weather outside is frightful, a short distance commuting or even a long ride in the car can always be of great help. We hope that you're now better prepared for whatever winter throws your way. Stay safe out there!
Thumbs up for the car here.
Winner: Car
Emission
Debate Topic: Motorcycle vs car emission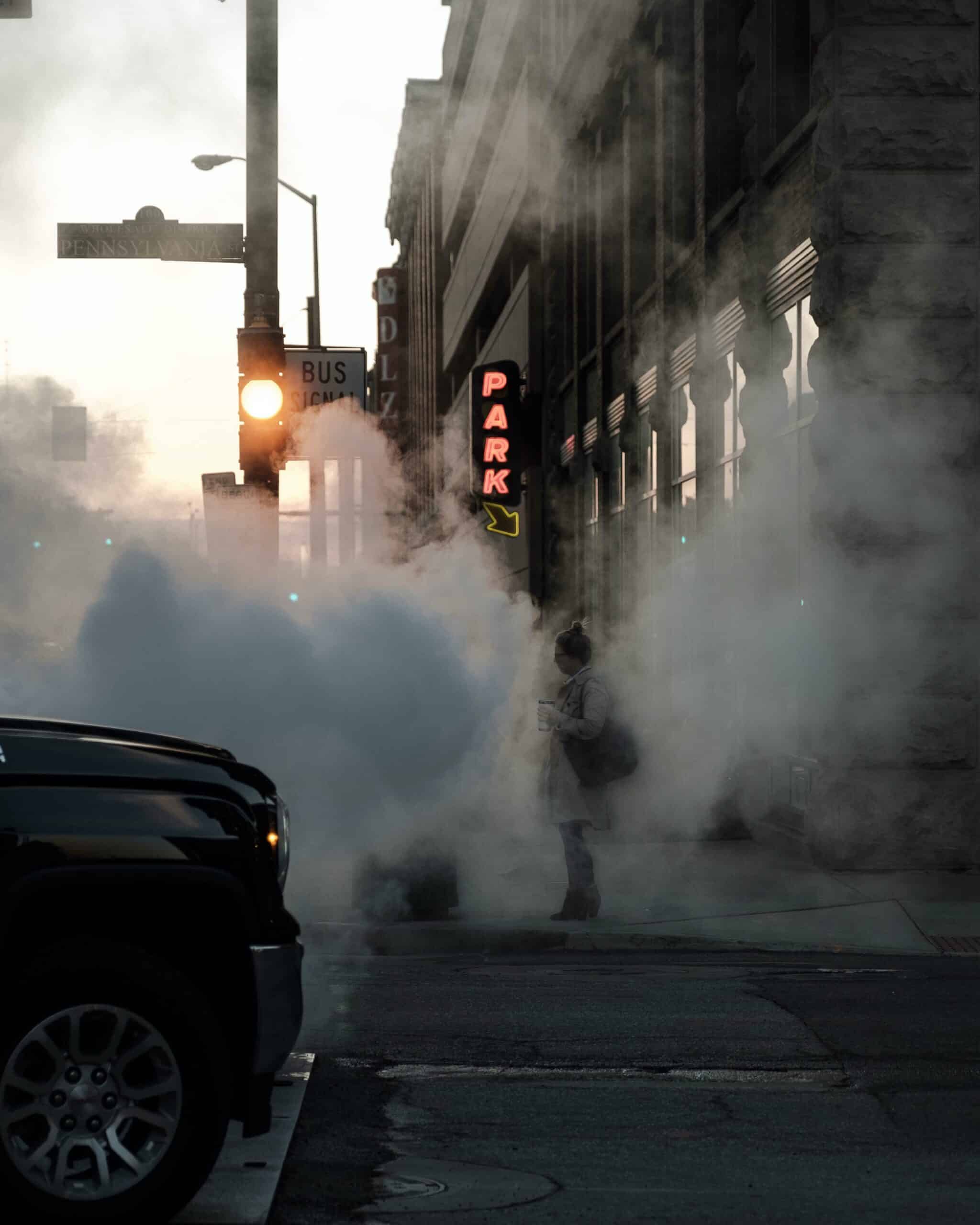 Are you curious which emits less carbon dioxide: a motorcycle or a car? You're not the only one! Many people are interested in this topic, but the answer is not black and white. We've all been there, driving down the street when out of nowhere a car passes by emitting a cloud of black smoke. It's frustrating, and it's harmful to the environment. But what can we do about it?
There are a lot of different ways to fuel cars these days. You can use gasoline, diesel, or even electricity. But no matter which option you choose, there will always be some emissions from the vehicle. Avoiding vehicles may not be the greatest of choices. The smarter decision will be to elect the lesser-emitting vehicle.
I was on my way to work one day when I saw a motorcycle pull up next to me at a stoplight. I couldn't help but notice how much more environmentally friendly it was than my car. The motorcycle only had a one-cylinder engine, and the displacement capacity was much lower. I started to think about all of the benefits of riding a motorcycle instead of driving a car. Motorcycles don't emit nearly as much gas as cars do. They're also more efficient in terms of fuel economy, which means you can go farther on less gas. And unlike cars, motorcycles don't require oil changes or tune-ups as often. Plus, they're cheaper to maintain in the long run.
It's no secret that cars are a major contributor to pollution. But what many people don't know is just how harmful they can be to the environment. A car that's improperly maintained can burn more fuel and exhaust a large amount of harmful gas into the air. This gas can cause all sorts of problems for the environment, from contributing to climate change to damaging plant life.
So if you care about the planet, it's important to make sure your car is running as efficiently as possible. Keep it well-maintained and drive responsibly to reduce your impact on the environment.
Motorcycles have been around for many years and are a popular choice of transportation. They're efficient, affordable, and fun to ride! However, some people believe that motorcycles are more harmful to the environment than cars. This isn't necessarily true! While a car does produce more harmful emissions than a motorcycle, it's important to consider the number of miles that each vehicle travels. A motorcycle with its limited capacity for burning fuel doesn't produce as much harmful gas as a car does. Resulting in emitting less environmentally risky substances compared to a car. So if you're looking for an environmentally friendly option, choose a motorcycle!
So there you have it. A motorcycle is actually much better for the environment than a car! We know this information may come as a surprise, but hopefully, it will encourage more people to consider motorcycles as a viable option for daily transportation. If you're interested in learning more about the benefits of motorcycles or want to take a closer look at some of the best bikes on the market. As always, thanks for reading, and happy riding!
Winner: Motorcycle
Storage Space
Debate Topic: Motorcycle vs car storage space
A buys commuting day can require you to carry stuff along with you while you are riding your vehicle. Documents, lunch bags, office bags, laptops – you name it. We all carry at least a little bag with us every day. It gets difficult to carry a certain amount of items when you are riding a motorcycle. If you're like most people, you probably think of motorcycles as a way to get around town quickly and easily. But did you know that they can also be used to transport goods? In fact, motorcycles can be a great option for carrying small loads, especially in urban areas where cars can't always fit. So if you're looking for an easy way to transport your belongings, a motorcycle might be the right choice for you.
Yes, a backpack may save your day, but not every day is Sunday, duh. You don't carry the same items each and every day. You may need to carry some extra weight or items one day or another. A motorcycle, in that case, may not be of great support. Plus, carrying extra weight on hangers on either side of the motorcycle can be risky. It may cause an imbalance in the vehicle, resulting in a rise in the possibility of an accident.
While it's a painful experience to carry items on motorcycles, it's a satisfaction in cars. It was always a pain to carry things on motorcycles. The wind would whip everything around, and it was difficult to keep anything from flying off. But when you drove a car, you could literally pack your entire reading room documents in there. You got your car trunk, back seat, side seat, or even the space in front of the steering wheel to keep your items in place. It was so much easier than trying to balance everything on a motorcycle!
A car is a great investment when you need to transport large items or lots of people. It can make your day much easier and save you from a lot of discomforts. We're giving the car a five-star rating for its ability to make our lives simpler. Have you tried out a car for transporting large items? What was your experience like?
Winner: Car
Group Ride
Debate Topic: Motorcycle vs car group ride
When you and your buddies try to hang out with your vehicles, driving with cars may not be something that may excite you or your friends. Imagine riding with your pals with four to five cars – NOPE! It doesn't seem like a good idea!
Ever since I got my motorcycle, I've been itching for a chance to take it on a group ride. There's just something about the wind in your hair and the sun in your face that makes you feel alive. Plus, it's a great way to meet new people and see parts of the country you wouldn't otherwise get to see.
I was a little bit worried that my bike might not be able to keep up with all the cars, but as soon as we hit the open road, I quickly realized that I was wrong. The bike was handled beautifully and allowed me to zip in and out of traffic.
Only if you are hanging out on the wide street with your mates on two wheels, oh yes, now we are talking! It has always been fun and exciting to ride in a group with motorcycles.
When I was younger, I always loved going on car rides with my parents. We would drive around town and listen to music, and it was always so much fun. But when I got older and started riding motorcycles, I realized that cars just can't compare.
Riding a motorcycle is so much more exciting than riding in a car. You're able to feel the wind in your hair and the sun on your face, and you can really enjoy the scenery around you. Plus, it's a lot more interactive – you have to signal for turns, and you have to be careful not to hit anything or anyone.
If you're looking for an adventure, then riding a motorcycle is definitely the way to go. You can explore remote areas that cars can't reach, and you can get to your destination much faster than you would by car. Plus, it's a lot more fun!
I love riding my motorcycle because it feels like an adventure every time I go out. It's definitely
Winner: Motorcycle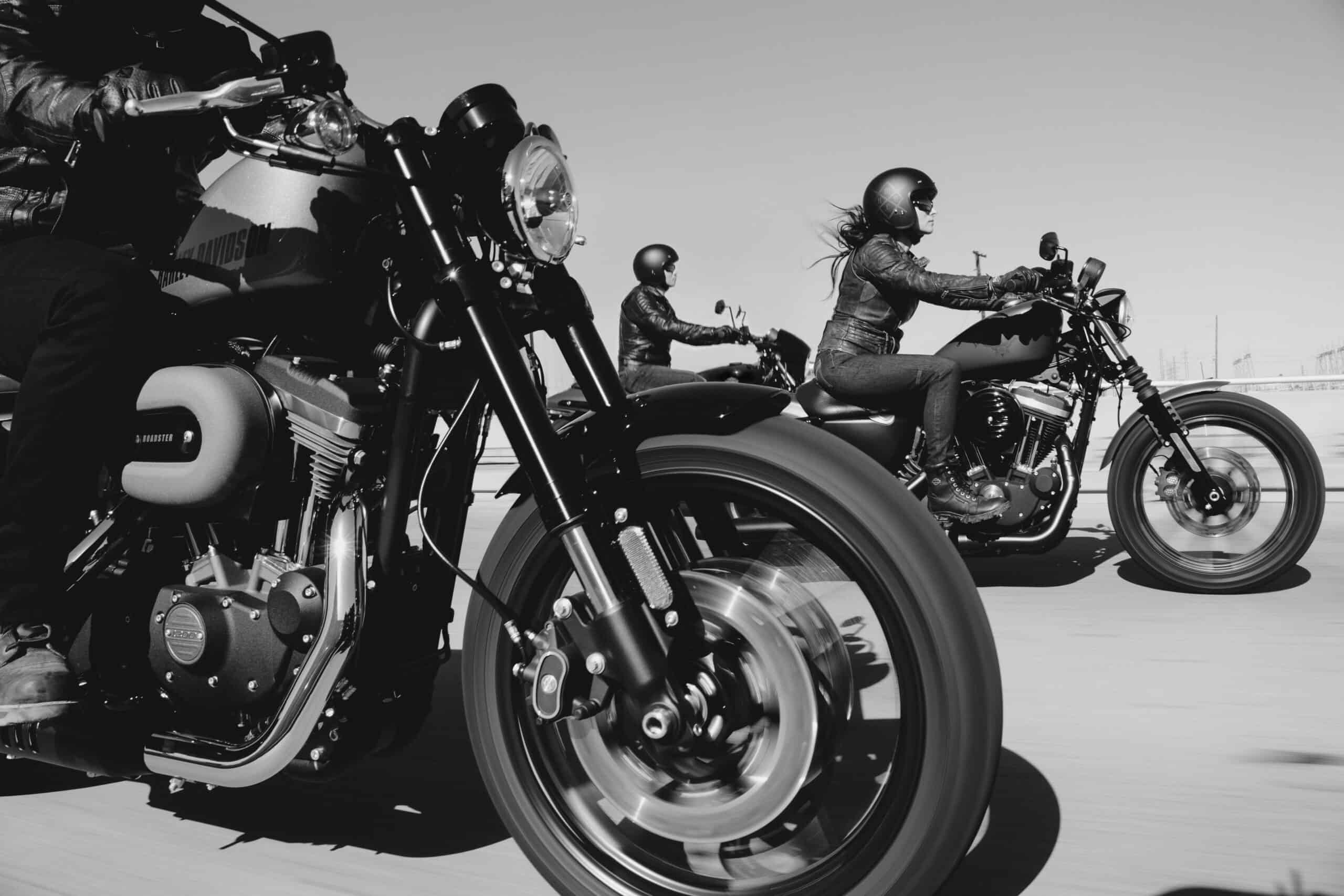 Enjoying what you read? Keep on reading for a more exciting comparison between motorcycle vs. car.
Garage Space
Debate Topic: Motorcycle vs car garage space
Remember our discussion on parking space for both motorcycles and cars? Well, that pretty much says it. You need more space to keep your car in your garage. The size of an average car would require a full-fledged garage space.
If you're like most motorcycle riders, then you understand the importance of garage space. You may have even had to get rid of some unnecessary items in order to make room for your bike. But have you ever wondered if a car takes up more or less space than a motorcycle? On the contrary, you can keep your motorcycle inside your house, if you don't bother it. Yep, that's possible.
Even if you don't opt to keep it in your home, a garage is still useful. Unlike car space, you don't need the whole garage to keep your bike. There are a lot of different ways to use your garage, but if you want to keep your motorcycle in it, you don't need a lot of space. You can easily tuck it in the corner or against the wall and still have plenty of room for all of your DIY projects.
A garage is a great place to store your bike, especially if you don't have a lot of extra space at home. It's also a good way to keep it safe from the weather and from thieves. If you don't have a garage, be sure to find a place to park it that is well-lit and has security cameras.
If you're like most people, you have a garage. And if you're like most people with a garage, that space is used for two things: parking your car and storing some stuff. But what if you want to start using your garage for something else? Maybe you want to store your motorcycle in there during the winter, or maybe you need a place to work on projects. In that case, which takes up more space – your motorcycle or your car?
To answer that question, we did some research and found that a typical single-car garage can hold up to five motorcycles. But if you have an SUV or another large vehicle, that number goes down to three.
It is easy to keep a motorcycle in the garage. In this segment, the motorcycle is distinctly ahead with its less-space-wasting characteristics.
Winner: Motorcycle
Physical Benefit
Debate Topic: Motorcycle vs car physical benefit
The sole purpose of wheeled vehicles is to save us time and our 'energy'. Reach out to your destination faster than walking or running towards it – that's the slogan behind using a vehicle, right?
When it comes to the physical benefits of owning a car or motorcycle, there are pros and cons to both. Here's a look at some of the key differences:
Motorcycles are more dangerous than cars; they offer little protection in the event of an accident. However, they are more fuel-efficient and can be more fun to drive. Cars are typically safer but less fun. Which is better for you depends on your priorities and preferences. Whichever option you choose, be sure to wear a helmet and other protective gear when riding!
If you're like most people, you probably think of cars as the more practical choice when it comes to getting around. But what about motorcycles? Despite their smaller size, they can offer some unique benefits that cars just can't match. You would be surprised to know, that even if you are saving your energy by riding a motorcycle to your destination, you actually end up burning calories. Riding a motorcycle takes huge mental focus, physical control over multiple control segments, and running with the weight of the vehicle.
This huge effort to control a two-wheeler, all manually eventually burns calories. Given the reality that one needs to use multiple muscles with continuous movement while riding a motorcycle, riding can burn up to 170 calories per hour on an average 70 kg motorcycle.
When most people think about the health benefits of driving a car, they think about the number of calories that are burned. But did you know that riding a motorcycle can actually burn more calories? That's because when you ride a motorcycle, you use more muscles than when you drive a car.
So if you're looking for a way to get in better shape, and you love to ride motorcycles, then getting a motorcycle may be the perfect choice for you! Not only will you be burning more calories, but you'll also have a lot of fun doing it.
Without a doubt, Motorcycle leads the way in the health benefits segment as well. We vote for Motorcycle.
Winner: Motorcycle.
Passenger Capacity
Debate Topic: Motorcycle vs car capacity of rider
Although you can sneak two pillions on a motorcycle, if the seat is wide enough, it is still not legal to take more than one pillion in most countries.
Which can hold more people, a motorcycle or a car? Many people might think that a motorcycle would only be able to fit one person, while a car could easily hold four people. However, this is not always the case! In fact, there are many motorcycles that can seat two or even three people comfortably. So, which is really the winner when it comes to rider capacity? You might be surprised!
Imagine that you are a motorcycle commuter. You rely on your bike to get you to work each day, and it's great because it can carry multiple people. But then one day, you hear that the government is implementing a new law that states motorcycles can only carry two people. You're not sure what to do – suddenly, your commute doesn't seem quite as easy.
It was a typical day and the sun was shining bright. The birds were singing and the flowers were in bloom. All of a sudden, a family of 5 appeared on the horizon, walking towards the only car in sight. They were tired from their long journey and their feet hurt. But they knew that this car would take them to their final destination.
The father approached the driver's side window and smiled at the driver. He gestured for his wife and children to get in the backseat while he got into the front passenger seat. The driver nodded and started up the engine. As they pulled away, they all felt relief wash over them. This car had taken them from one end of the country to another.
A typical car seating arrangement can allow 4 passengers other than the driver. That makes the capacity to carry 5 passengers. Some models can even space up for 1 or 2 more. A car is the only choice when you are planning to move with your family, colleagues, friends, and others.
A car is a perfect choice when you need to move. It's spacious, comfortable, and perfect for large groups. Plus, you can customize it to your needs. Whether you're moving across town or across the country, a car will make the process much easier.
Winner: Car
Traffic Remedy
Debate Topic: Motorcycle vs car traffic remedy
Who likes traffic? Let me guess, NOBODY. There is nothing compared to the frustration of having been stuck in traffic for a long time in busy hours. So which vehicle comes to the rescue in this case?
Do you feel like the cars always get the shorter end of the stick when it comes to traffic congestion? Are motorcycles just zooming right on by while you're stuck in gridlock? Well, thankfully, there is a new study that has some good news for car drivers. According to researchers at the University of California, Riverside, adding motorcycle lanes to major roads can help reduce traffic congestion for all vehicles. So if you ever find yourself stuck in traffic, just remember that there's hope – and motorcyclists might be your best bet for getting moving again!
It was just another day on the freeway. The cars were all in their usual spots, zooming back and forth as they made their way to their destinations. But one car was stuck. It was big and wide, and because of its size, it couldn't even move from the place it was in traffic. All it could do was just sit there and wait for the traffic to loosen up.
The drivers around it started to get frustrated. They beeped their horns, gestured angrily at the car, and did everything they could to try and get it to move. But it just stayed put.
A motorcycle, in this case, can easily slide itself through the heavy traffic and make its way out. As being a compact-sized mover, it can comfortably find thin ways between stand-still vehicles and get out of the deadlock in no time.
The motorcyclist can hardly remember the last time they got stuck in traffic. That's one hell of an advantage while commuting in a busy urban life. They zip through the stopped cars and trucks, fly by intersections, and slipstream along the side of buses. It's all part of the thrill of riding a motorcycle.
But today, something is different. The motorcyclist slowly inches their way through the stopped cars, struggling to make any progress at all. They look around and see that there's no end to this traffic jam in sight.
You wake up early in the morning, realizing that you need to get to work. But when you check the traffic report, you realize that it's going to be a nightmare trying to get anywhere in your city. You start to panic – how are you going to make it to work on time? Luckily, you come up with a plan. You'll take the bus for part of the way, then switch over to the subway once you're closer to your office. It's not an ideal solution, but it's better than sitting in traffic for hours.
Traffic is a must in large and medium cities. While making up a plan to move around for a day, traffic is a vital issue you gotta work out on to get your job done. A lot depends on it.
Motorcycles have been around for over a century, and in that time they've become one of the most popular modes of transportation. In cities especially, motorcycles can be a great way to get around without dealing with traffic.
Yet, when you have a commuter that beats the traffic like a boss, you got nothing to worry about. In this segment, the motorcycle gets its due respect.
Winner: Motorcycle
Resale Value
Debate Topic: Motorcycle vs car resale value
It's obvious that after a certain period of usage, you will feel the urge and need to replace your vehicle with probably an upgraded one or some other model in a similar category. That refers us to reselling the vehicle.
Of course, reselling. You don't need the existing one anymore and spending hard-earned money is not what you are thinking of. So, reselling the current vehicle is a great idea while upgrading vehicles.
A motorcycle can be a great buddy in need when you are planning to resell. Due to its low price tag, frequent buy-sell in the secondary market, and affordability, the resell value of a motorcycle does not deviate drastically from the original price.
Well, yes, you are not thinking to sell it at the original price, are you? We all know the competitive value of the secondary market, we all do. Taking that into consideration, selling a motorcycle at a decent price is not something that requires much effort.
This may not be the case if we are talking about cars. High-end prices, larger vehicles, and less affordability can take down the secondary market price. The resell value of a car is more of a frustrating figure, at least when it's compared to a motorcycle.
So, if you are into upgrading or switching vehicles, a motorcycle may provide you a less headache of the resale issue than a car.
Winner: Motorcycle
Thrill and Free Ride
Debate Topic: Motorcycle vs car thrilling and free ride
If you are looking for a thrill and a sense of freedom while moving on wheels, you are probably looking for a motorcycle. It gives you more freedom to move around, sneak in, and sneak out.
It gives you the thrill to be open and get out there just to be on your own. A car may give you a sense of comfort considering the seating and physical work, but a motorcycle can provide you a true sense of freedom and excitement.
Riding a motorcycle is like syncing yourself with it. You are your motorcycle and your motorcycle is you. Some motorcyclists even love to compare their motorcycles to horses. It understands you.
While a car doesn't give you that vibe. It's more like a regular commuting experience than a thrill.
Winner: Motorcycle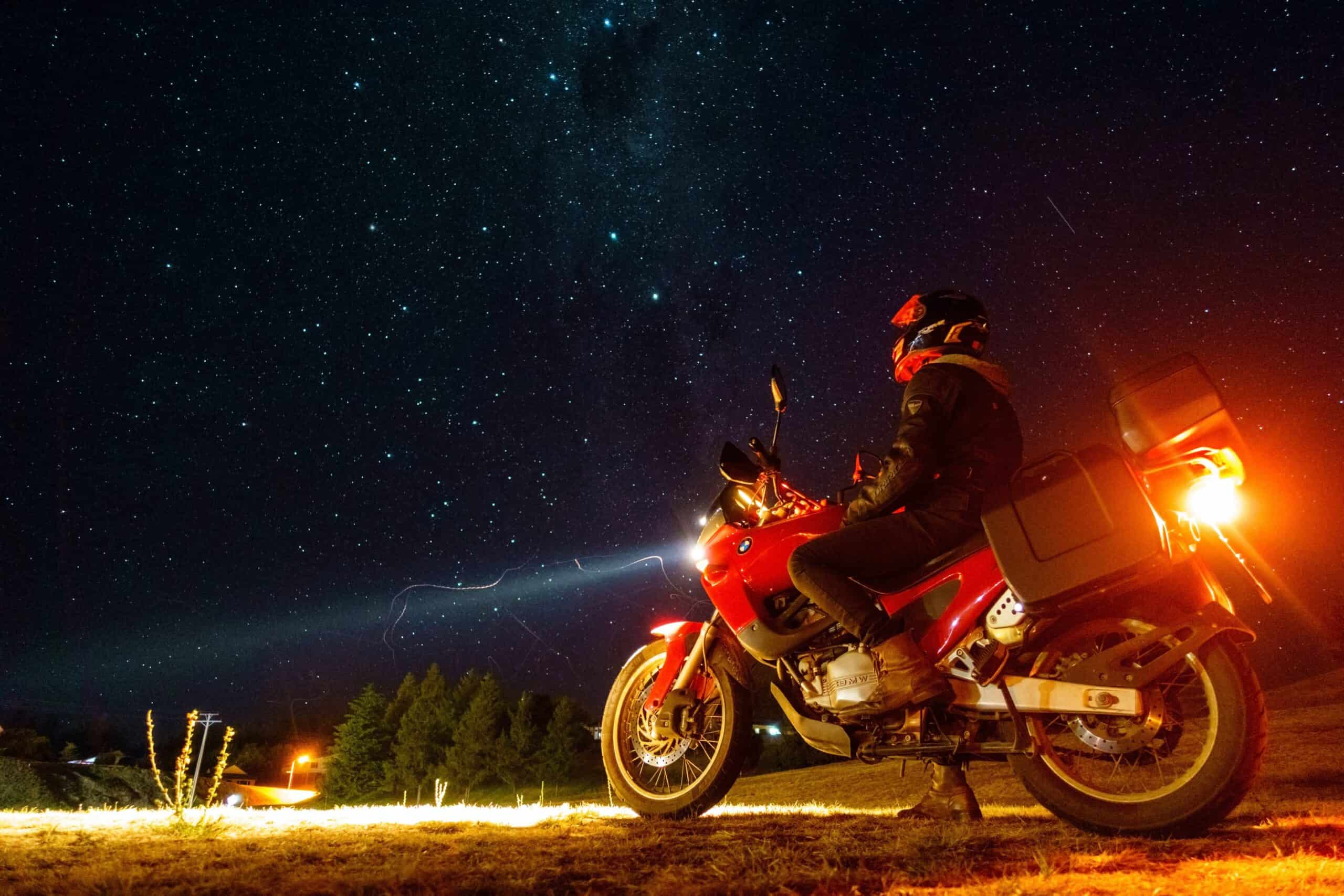 Final Thought
Motorcycle vs. car has been a debate that dates back long ago. It's an age-old discussion that probably will continue to be discussed in the future as well. As we said earlier, it is really hard to outwardly place one over another.
As we thoroughly went through multiple pros and cons of motorcycles and cars, it is evident that neither of these has championed all the sections of discussion. For a particular situation, a car can be a great solution but for another, it may leave its place for the motorcycle.
It really depends on the type of rider you are. What are your needs? What benefits and comforts are you looking for while out there on the street? Is it safe? Space? Comfort? You are probably going to find cars amazingly helpful for you.
On the contrary, if you are looking for something that may help you beat the traffic, cost less to maintain, less consumption of fuel, then a motorcycle can mean a lot to you, than a car.
That's totally up to you how you are trying to experience your journey on wheels.
Tell us what you like. Is it a Motorcycle or a Car? Why do you choose the vehicle you bought? Send us your thought. We will definitely like to hear from you. We may even update our post with your input!
Happy journey!