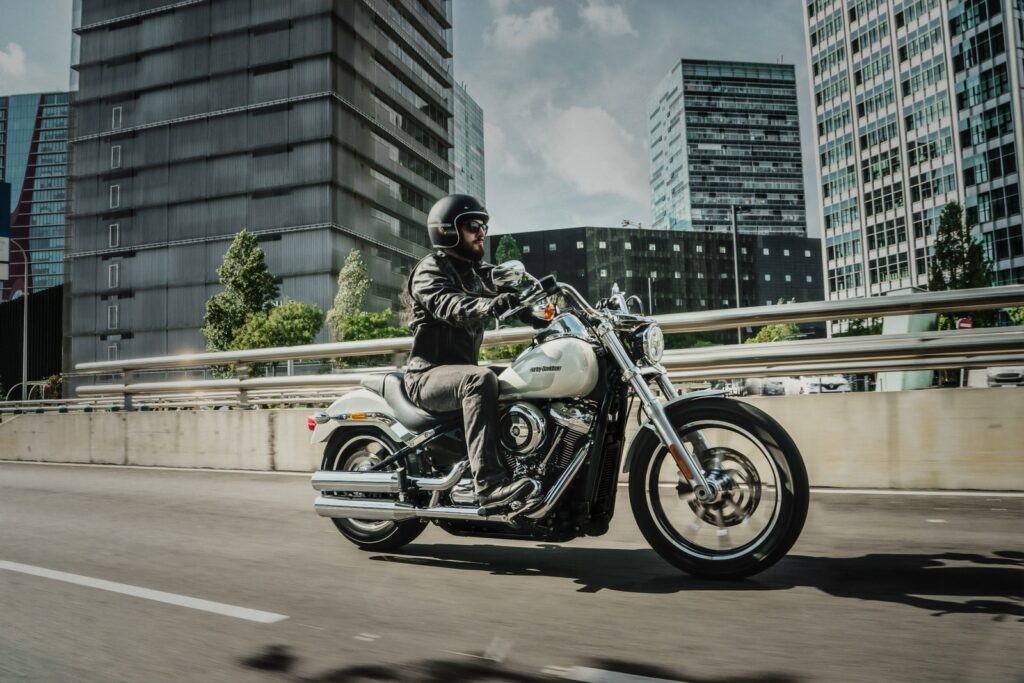 Choosing the right motorcycle chaps is one of the most important decisions you'll make as a motorcyclist. If you wear street gear while riding your motorcycle, your chaps will be the most protective piece of clothing you own. Good motorcycle chaps will keep your lower part safe in the event of an accident, protect your legs from debris and road rash, and keep you warm during cold-weather rides.
With many brands and models out there, it's hard to know which motorcycle chaps are best. After careful consideration, we have found the following 8 models to be the best. In reviews of each, we have taken into account quality and value for money. If you're looking for the best motorcycle chaps, this article should help!
Let us move on and take a look at the best motorcycle chaps models available in the market. Down below we have short-listed the top three products which we think are unique in their category.
Benefits of using Motorcycle Chaps
Motorbike chaps are protective clothing for men and women. The chaps offer protection against road rash in the unfortunate event of a fall from the bike, and they look good on any motorcycle rider.
We are sure you have a lot of questions about bike chaps. Let's talk about the many ways they can improve your experience and make riding more enjoyable.
Extra Protection
Motorcycle chaps protect your legs from hazardous elements while you ride. They provide additional protection from wind, rain, and road debris. Chaps are especially ideal for riding in inclement weather if you ride or fall off your motorcycle. You might also want to consider motorcycle pants for additional protection from cold air drafts on your legs.
Proper Temperature
Lightweight chaps are essential for riding in cooler weather. They will keep your legs warm while you're riding and will also protect your legs from the wind if it's cold out. Chaps are also easy to remove once it gets warmer, so it's a good idea to have them handy!
Remarkable style
Motorbike chaps are a must-have if you want to look fashionable, especially if you're in the biker scene. From zippers to braids and embroidery, there are many different types of chaps available. They're a staple in the world of bikers and they're necessary for anyone who wants to stand out from the crowd.
Let us watch a short video about Motorcycle chaps or no chaps.
Different Types of Motorcycle Chaps
Whether you are buying chaps for your motorcycle or someone else, you should know the different types of chaps available in the market. Motorcycle chaps are an essential item of clothing to wear when riding your motorcycle. They are designed to keep your legs protected.
Chaps come in many different types, and riders need to pick the best chaps for their needs and budget. The other motorcycle chaps include leather chaps, cotton chaps, denim chaps, and textile chaps.
Full Leather Chaps
Full-length leather chaps cover your whole leg from the top to the bottom of the ankle. They've zips or snaps that spread out the complete length of the leg so that you can take them on and off with no trouble. Chaps are made from cow or buffalo skin, and most are black or brown.
Half Leather Chaps
Half leather chaps are the best alternative to full-length chaps. They offer the same level of protection from the elements without being as hot as full chaps and take up much less space in the bag, so they're easy to store if you plan to leave them at home or when you travel.
Other Chaps Materials
There are many different chaps and accessories available for motorbike riding. While some are made from common materials, such as nylon, the most popular option for a motorbike is leather. It's a popular choice because of its durability. Nylon chaps are also a good option, but they don't tend to be quite as durable as leather. Vinyl chaps are also affordable, but they may not last as long as leather or nylon options.
A complete Buying Guide:
Pricing
The most inexpensive chaps have basic features and low-quality construction, so you're better off spending a little more money. For around $70 or $80, you should be able to find chaps made from genuine leather and with added details. Some models even include pockets.
The best quality riding chaps cost more than $110. They are usually made from high-quality leather and have strong zippers. Many other features make the chaps more comfortable, convenient, and sturdy for many uses.
Perfect Size
It's essential to use the correct size motorcycle pants so they can protect your legs. A good pair of motorcycle pants or chaps should fit over whatever you usually wear while riding — so make sure to find an adjustable pair.
Most motorcycle pants or chaps also need to be worn over a pair of jeans, so sizing is usually slightly larger than average. You can cut the motorbike chaps to the right length, that's not a problem.
Quality Material
The finest leather will be the softest, most comfortable to wear, and longest-lasting. Typical lower-quality skins are harder, less comfortable to wear, and won't last as long. Synthetic leather may also be available — choose durable materials such as nylon or canvas. Make sure zippers are heavy-duty too.
Necessary Features
Find suitable chaps for your requirements. A standard style of chaps is zippered pockets. That feature allows you to access the items easily without taking out the motorbike chaps. Other valuable features are buckled straps and lacing, which allow comfortable custom adjustments.
Right Lining
Many motorcycle chaps are lined to provide hotness, and some aren't. Not all pairs of pants offer swindle lining, but many do.
Tips
To make sure that the motorcycle chaps fit you perfectly, remember to measure the length of the top of the foot. The perfect size should fall just above the boot top but should not be dragging on the ground.
Find a pair of chaps with plenty of room for your items, and make sure that pockets are visible. This way, you have easy access to everything you're putting in your pocket and can keep track of where things are.
When picking out chaps, you should be careful of the leather used. Lower-quality leather will be thicker and more durable, while higher-quality leather will be thin and flexible. Finding a happy medium between these two extremes is essential, as it will allow your chaps to break in easily without compromising the stability of the material.
Let us watch a video tutorial about putting on chaps.
Are you interested in buying motorcycle chaps? But you don't know which ones to get? Let's take a look at the best-selling chaps on Amazon.
Viking cycle leather chaps are the most comfortable, breathable leather motorcycle chaps. Made from top-quality cowhide leather with an inner lining, these best leather chaps are durable and difficult to tear or cut through. The best part about these chaps is that they come in a variety of sizes for men.
This lightweight, durable fabric is perforated at the mid-shin. The adjustable belt can accommodate any size leg and keep these pants secure. The length of these pants is perfect for a pair of boots, and it covers the leg well to protect it from wind and debris. Who doesn't love that?
Comfortability
Chaps keep you comfy and fashionable during a ride. But they also enhance your outfit, turning it into something more fashionable. These chaps are made to allow you the chance to adjust the shape and fit — ensuring that your fashion sense and riding performance are on par with each other.
Best Quality
Viking chaps are famous for their durability and top quality, ensuring that they'll last for years to come. The rugged, high-quality leather helps to avoid abrasion in case of accidents. The tough stitching makes these chaps comfortable and durable.
Easy to use
These chaps are incredibly easy to take on and off, so you don't have to worry about getting them muddy or rusty. The outside is made from a seam zippered outer layer, a snap bottom closure, and an inner belt and lace closure.

Xelement B7552 chaps are a stylish addition to the biker wardrobe. Made of top-grain leather, this model is great for bikers. Its features and quality make it one of the best men's motorcycle chaps today.
Quality leather, strong stitching, and excellent protective features make these chaps a solid choice. While they are slightly on the expensive side, then again, you get what you pay for.
Durability
The quality of the chaps is excellent and looks pretty durable. The belt and ties in the back make it very adjustable, so don't worry too much about the size until you try them on. The leather has a lovely scent to it. It feels nice and light on your hips but still has a bit of weight to it.
The inside lining and pockets are both quality materials. The leather seems durable, and the overall construction is good.
Perfect Zippers
The zippers have worked out very well for us, and the side unzipping helps for extra thigh room if required. They are very heavy-duty and will last several years.
Best Customer Support:
Luckily, the pants we ordered came in two days, and they were just as good as when they arrived. We couldn't be happier with our purchase, and we're confident that they will last us a while. The best part? They have amazing customer service. We would recommend them to others and buy from them again!

Are you looking for a durable, long-lasting, and comfortable pair of motorcycle chaps? Then look no further than 4Fit's Unisex Braided Black Motorcycle Chaps. This model is made from 100% cowhide leather, and these chaps are built to last. They are also quite comfortable. You can ride in them all day without fatigue or pain.
Both men and women can wear these chaps, and they fit great. The design is simple yet very stylish and fashionable. It has very easy-to-use zip openings.
Great Fitting
These motorcycle chaps are among the nicest We've ever seen. The lining is plush and soft, and the pockets are so well-designed that they essentially make your life much easier. These chaps are true to size, which means they fit perfectly.
They have an evident reflective pattern that makes them especially easy to see on the road at night.
Top Quality
These high-quality genuine leather chaps are hand-crafted with an artistic focus and are of excellent quality. For the price, they are a fantastic value and of excellent quality. They look good on and are well-made for the money.
Sometimes the zipper breaks after a few months of use. It will cost more to repair the zipper than it might cost to buy new motorcycle chaps.
Good Materials
The chaps are made from expensive materials and the stitching is perfect. They are a lightweight, windproof material that can protect against road rash. They come with a liner and single-needle stitching.

Let's take a closer look at the other 6 best motorcycle chaps models available in the market.
Most of the motorcycle leather chaps we found were $200+, and most of them looked like cheap vinyl. Those are not the type of chaps we were interested in. We needed genuine leather chaps that would last for years, not some cheap imitation. Then we came across HWK Motorcycle, and their chaps caught my eye!
The leather belts are made of high quality. This model is durable and fits well. The snaps are all the same size and positioned in the same way as in the chaps. They don't feel sewn on but are soft and flexible enough to stretch with your waist.
Decent Zippers
The heavy-duty zippers are great, but we think the length is slightly long for these motorbike chaps. You may cut off some of the lengths to fit accurately. The zipper is metal, so it will only get better with use. The black snaps are capable of cutting to size if needed. Great quality zippers!
Proper Warranty
All of the chaps from HWK Motorcycle come with a lifetime replacement warranty. That means you can replace these chaps as many times as you want if they get damaged.
Perfect Fit
These leather motorcycle chaps are adjustable for a perfect fit, so they are ideal for long-distance bike riding. All you have to do is cut the bottom of the chaps to your preferred size. These chaps fit persistently, look good, and offer the right level of safety.

Milwaukee Leather LKM5782 Chaps are made of genuine leather and are of excellent quality. They have a price tag that is affordable for most people. Milwaukee Leather is a brand that has been around for a while, and it is known that they make reliable products. Their products are made to last, and they are of outstanding quality.
You need to order according to your sizing, and they fit perfectly. The leather is soft and supple and we could tell it is a quality product right away. The scent of the dye and tanning hasn't dissipated at all; it's barely noticeable. All in all, we were delighted with the chaps.
These chaps also work well for other activities, such as horseback riding, fishing, and hiking. Milwaukee Leather has an exceptionally high-quality line of chaps that are ideal for all of these activities, and they are also very comfortable to wear.
Nice Fit
This model is designed with several adjustments for an ideal fit. It has a lateral zip and a belt with an adjustable clip that lets you shorten and provide a secure fit. Other features include two back laces that let you tighten them or loosen them up as needed, while snap buttons at the bottom allow quick access.
Flexible Lining
These chaps are lined with a flexible web lining. With the double thigh zipper that retains the motorbike chaps from opening while bike riding, they're prepared with pockets and zips that are Slash-proof. No liner requires to be removed.

The Xelement 7553 Leather Chaps is revolutionary in many ways. It has a unique design that not only looks classy but is also comfortable to wear. The chaps are made of premium quality genuine leather that will last longer and are also resistant to water, oil, and other corrosive elements. The chaps are perfect for women who are looking for a classy design.
The knee-high height and the length of the chaps are perfect for big girls. If you have an average height (1.62-1.67 meters), you need to shorten the leather chaps by about 2-4 inches. The belt is adjustable in the back and has one or two extra holes, but you can also increase more snaps around it if required. The technique is excellent, and the leather is extraordinary for both warmness and additional safety.
Comfortable Zipper
Suppose you have thick thighs and a big butt, which means that you usually have trouble with the zippers on the chaps. This model is no exception! However, you can work them up over the thighs, and they are fundamentally very comfortable once they're zipped up. You will ride your bike without any problems, as well as you really can't beat the price.
The chaps look great and are very easy to ride in. However, if you have been riding in them for a few weeks, you might feel the back zipper is starting to wear out. You may worry that it will tear into the motorcycle seat soon if you have already put one or two new holes in the seat! But aside from that, you will enjoy these chaps.
Proper lining and Great Quality
They're lined all the way through the knee and went long enough to put up your legs. The lining made it stress-free for you to slip them on and also preserved you warm. This model is much better than the unisex unlined motorbike chaps. This Xelement 7553 model fits perfectly and looks good as well! They will protect you from the stormy time — no leakages!

Rocky Mountain Hides has a distinct reputation for providing customers with high-quality buffalo hides to make excellent motorcycle chaps. Buffalo leather is a popular material for those who want to look good while bike riding.
BNFUSA is a great place to start your search for the best motorcycle chaps out there. The great thing about BNFUSA is that they have many options available, and they're all top-quality. Usually, motorcycle chaps start to fall apart after a couple of years, but these models, they're made to last for much longer. So if you're looking to invest in a great pair of motorcycle chaps that will last for years, check out this model.
Proper Lining and Durable Belts
You should wear chaps if you are riding your bike in the desert. These chaps are brilliant – their buckles and belts are durable, but the buckles don't line up correctly, and the snaps on the belts won't fit through the buttonholes. The lining is too hot for us – it gets very hot to the touch under bright sunlight.
Leather Quality
The chaps are long-lasting, and the leather is thick. These chaps will fit bike riders of any size. The leather quality is solid and durable, with good stitching at the bottom of the legs. The stitching could be better, but a leather needle is necessary for the sewing machine. It's perfect for cold-conditions riding because of its thick leather.

If you're looking for a comfortable pair of chaps, then Hot Leathers is the brand for you. Hot Leather's chaps are incredibly flexible, durable, and stylish. These chaps are made from 100% cowhide leather that has been hand-dyed. The leather is then lined with a soft, smooth lining that feels great against your skin. These chaps come in the following sizes: XS, S, M, L, XL, and XXL.
Stitching Quality
The bottoms of this model are not lined. That's okay, though, because the chaps will cover them. Some people prefer to put leather conditioners on their chaps to soften them up. You can also do the same until they loosen up a bit. Overall, the stitching is outstanding, and it seems like the chaps are going to hold up well.
Great for Warm Conditions
These chaps are suitable for mild to warm weather. The leather is very thin on the edges and the belt; however, if you live in a warmer climate with lots of wear and tear, you may have trouble keeping them looking great.

It's a good thing that these Milwaukee Leather Ladies Biker Chaps are available in various sizes. If you have very long legs, you can pick up the XL. They're heavy and warm, and the quality is excellent. The only downside is that they're a bit loose fit. We would recommend these to anyone looking for a good quality pair of chaps!
Adjustable Sizing
Many people have been wondering about the sizing options for these pants. Lucky for you, these pants are adjustable and come in many sizes. We recommend double-checking the sizing and getting something that will fit you well. For me, I felt the smalls were a little too big in the leg, but not enough to be an issue because they are so comfortable. The lacing up the back is just as important! It's a great touch, we think.
Heavy-duty Manufacture
Now that the days are getting chilly, we have used them a few times, and they make a big difference in keeping us warm. You would buy these Milwaukee leather ladies' biker chaps again because they are a perfect style, very well-made, and the pockets on each side go down to your knees, so they are just the proper depth. The zippers look heavy-duty, and the waist is adjustable, so it's not an issue.

Motorcycle Chaps vs. Over Pants (Which one is better for you?)
There are many protecting gear varieties on the market. One is motorcycle chaps, which cover the lower legs and fit comfortably. Another is leather over pants, which are made from 100% genuine leather.
Leather chaps are better than motorcycle pants for commuting and for covering more of your legs. They also provide more protection from the elements, and they're easier to put on over work clothes.
Over pants are kinds of pants that offer the same level of coverage as regular pants. They come in several designs and can be worn over regular pants or under them. Some over-pants are accessible with liners that can be removed for a different look or support to stay cooler. For the most part, it is a matter of individual preference when it comes to over-pants.
What is the purpose of motorcycle chaps?
Motorcycle chaps are a piece of protective clothing that is used to protect the rider from scrapes and scratches when riding a motorcycle. There are many different purposes for motorcycle chaps depending on what you plan on doing while riding. You can choose from leather or textile chaps depending on your preference.
How to wear motorbike leather chaps when riding?
You should wear your preferred jeans with leather chaps over them before bike riding. When you reach the destination, you can take off your leather chaps and then wear your jeans.
When putting the leather chaps on, smoothly slip your foot into the elastic strap at the riding boot's bottom. That sits in front of the heel of the riding boot, holding it in place tightly. Bikers should ride in riding boots with a heel so that their foot cannot slip through the strap iron.
Are leather chaps more comfortable than jeans?
It's a hard choice, but I will select these leather chaps. You don't need to worry about the fabric bunching up or anything like that. You can also get leather chaps in a wide range of different styles, colors, and materials. They protect your legs from the wind. You will get the freedom to move.
How to clean leather chaps?
There are a few things that you will need in order to clean leather chaps:
– Soap or detergent
– Water
– Soft cloths
– Lye (lye soap)
– Leather cleaner
To clean the chaps, first, wash them with soap and water. Make sure to get all of the dirt, dust, and grease off of them. Next, pour lye soap into a bucket or sink. Slowly add enough water to make a thick solution. The lye will cause the leather cleaner to break down the surface of the chaps. Soak the chaps in the lye solution for about 30 minutes, then rinse them off with cold water. Finally, dry them off with a soft cloth.
How can you soften your leather chaps?
To soften leather, put on a small amount of leather oil to the affected part. Put in a warm, dry place for 3-5 hours until riveted. If you have a heating pad or coverlet in another room where it's warm, that's the best place to let leather chaps dry out.
How to lace up the back of leather chaps?
Firstly, put on the belt, then make sure your bucket is large enough to fit your leg. Next, bring the chaps through the legs and back around the body. Put the zipper on each side. Put on the leather chaps properly.
Lacing up leather chaps from the front is annoying, and you either have them too loose or too tight. The strap method is much better because it will stop the laces from coming undone, but it does take some getting used to at the beginning.
How do you know what size motorcycle chaps to buy?
For motorcycles, the safe minimum pant size is equal to or one inch greater than your motorcycle's inseam. MOST motorcycle manufacturers include this measurement with their brochures, factory service manuals, and other literature provided at the time of purchase.
For example, let's say your inseam is 33 inches. You take 34 (34-inch safe minimum pant size plus one inch to meet the maximum requirement of 35 inches or so). The resulting number would be close to a 36-inch waist and 37-inch leg opening. Your seat height should already have been checked with an appropriate riding position stabilizer.
Final Words
Motorcycle chaps are an essential accessory to have when you are about to go on a long journey. They can protect you from getting dirty and can also protect you when you come across any problem. Choosing the best motorcycle chaps for your needs is not easy as there are many varieties available in the market. It would be best if you consider a few factors before making your choice.
The Viking Cycle Leather Chaps are a high-quality pair of chaps that are both protective and functional. These chaps are available in an affordable price range, while the Xelement B7552 Men's Black Motorcycle Chaps provide a sturdy pair of riding pants at a reasonable price.
Is there anything you'd like to know about motorcycle chaps? Ask us your question here. If you're wearing motorcycle chaps, tell us what you used to prepare for them.
Happy Riding!