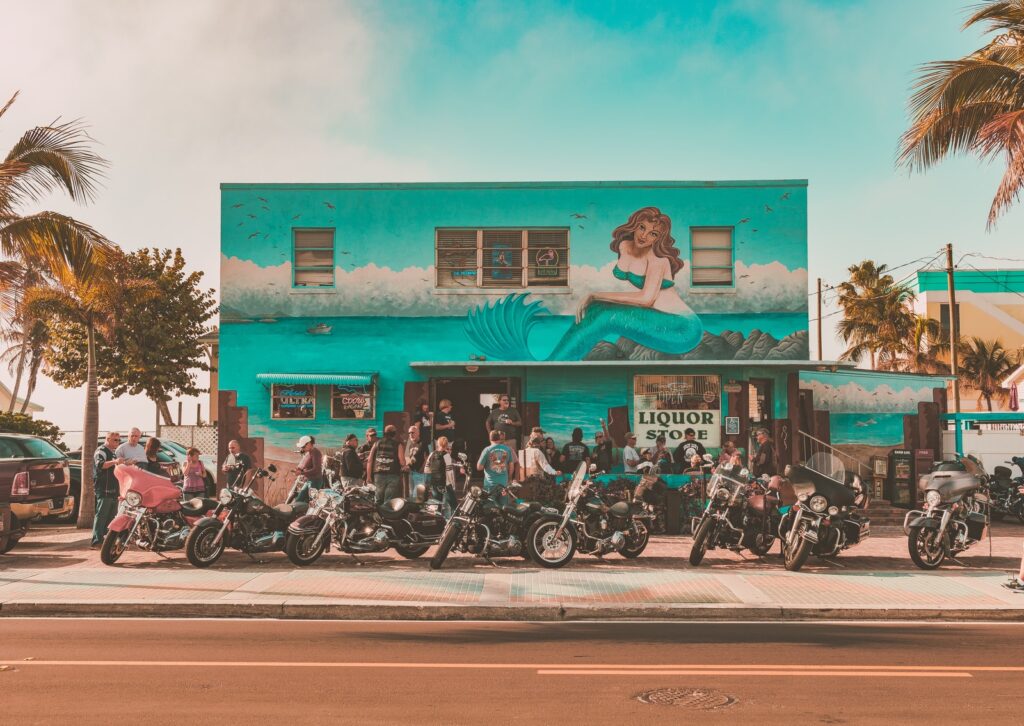 If you're a motorcycle rider, you might have considered starting a motorcycle club. It can be a great way to get together with other riders, share your love of motorcycles, and do some cool things together. A motorcycle club is more than just a group of friends riding motorcycles. A motorcycle club is a brotherhood of men and women who come together to form a bond that can never be broken. A motorcycle club is also one of the fastest and most effective ways to meet new people and to make great friends for life.
Starting a motorcycle club can be a challenging process. First, you need to ask yourself why you want to create one. Are you looking for friendship? Do you need a chance to connect with other people who share the same interests? Are you looking for an outlet for your competitive spirit? Once you know why you want to start a club, you can choose which type of club is right for you.
But starting a motorcycle club can also be a lot of work. So before you take the plunge, make sure you know what it takes to start and run a successful club. This complete guide will walk you through everything you need to know. Let's get started!
There are mainly two types of motorcycle clubs:
Riding/Riders Club
Motorcycle Club
What is a riding/rider club?
The idea of a group for people who love motorcycles is not new, but it's always great to see how different clubs can come together and have fun. There are many ways you could potentially participate in the riding community: whether it is by joining an existing club or starting your own social one with like-minded individuals; there will be plenty going on that interests everyone!
A motorcycle riding club is a perfect place for having a great time, spending vacations with your friends, family members, colleagues, or neighbors. Why not spend your next vacation with a group of friends on two wheels? A motorcycle riding club is a perfect place for people who enjoy taking motorcycles out into nature and exploring new areas. You don't have to be an expert biker – all you need are some open-minded individuals that want nothing more than to spend time together while enjoying this exciting hobby! It's a simple gathering of some people who love having motorcycle tours in their free time.
There's a whole world of motorcycles out there to choose from, and everyone has their own opinion about which type is best.
Some clubs stick with just one brand while others like mixing it up as much as possible; whatever your preference may be having an interest in motorcycle culture will provide you with friends who share the same interests! Whether they're vintage classics or new releases – whether big twin engines rev up next year at yours….. motorcycle clubs offer a sense of community to riders.
When you're ready to start your own riding club, all that's left is picking the perfect name and deciding on some meetings times. The process couldn't be easier!
What is a Motorcycle Club?
Motorcycles are amazing machines that allow people to explore the open roads, and meet other enthusiasts. MCs offer an opportunity for like-minded individuals with similar interests in biking or racing motorcycles together! They promote safety by adhering to strict membership rules which ensures everyone has fun while riding their bike without worrying about getting into accidents because they know each other's names at least lip service…..I am a member of this motorcycle club called "MC" where we do stuff like ride our bikes around outside all day long. A lot goes into being part of this community: wearing matching vests that identify us as members; having merchandise such as posters and stickers at our disposal (and maybe even flying flags); bonding over shared interests like Sons Of Anarchy episodes after work—the list really does go.
That's so true! Motorcycles are great for fostering community. Motorcycle clubs have been the backbone of our society since they were created, and there is still nothing more important than being part of something bigger than yourself- even if it means sharing some common goals or interests with other people who may not know each others' names but feel like family all around anyway. The importance of bringing others together – it doesn't matter if you're just riding around town with friends; being part of something bigger than yourself will always feel good!
Things Need to Know Before Starting a Motorcycle Club
I recommend that you talk with other motorcycle enthusiasts and ask for advice on how they started from scratch. Surround yourself with people who are enthusiastic about the same things and share your ideas and problems freely. Be a good listener and engage in the conversation. These people can provide you with helpful advice because they have experience in the field.
When it comes to starting a motorcycle club, you need to have permission from the city mayor. It would be best to have a physical clubhouse for weekly meetings, major decision-making, and various other forms of organization.
Before starting an MC, here's a list of what you'll need: Here are the top 10 tips for creating a motorcycle club. Read on to find out more!
Club Name
Before starting your Motorcycle Club, think carefully about its name. It's a significant part of your club's identity and will define what your club stands for. To ensure that your Motorcycle Club represents you and your members well, you need to determine the meaning of its name.
A Motorcycle Club is a unique entity that has its own culture, philosophy, and history.
Club Logo
Hiring a good graphic designer is always a good idea, but you can also make your club logo to represent your MC. What your club logo looks like will stay with you for all of your life, so it's best to spend some time making sure that it's perfect. Club colors should match your logo and give off the image that you want to show the world.
Permission of City mayor
Having a motorcycle club is a great way to meet new people, go on rides, and have fun. The only problem is getting the city mayor's permission. Is it that difficult? Yes and no. It depends on where you want to start your club.
Their permission can make or break your club, as they are the ones which permit you to ride motorcycles in town, amongst other things.
Membership Form
Before you bring on any recruits, they must first sign a registration form. The form will contain some important and personal information about your gang members — like their mission and why they want to join your motorcycle club. For some security reasons, your motorcycle club should have a membership form.
Good Crew Members
Your crew is your family. Choose who you bring in wisely since they will be spending a lot of time with you. The difference between a good crew and a bad crew is how they interact with each other. On the same note, if they mistreat others, it reflects poorly on you as a leader. Talk to everyone before bringing them on, and pick those that will contribute to the best atmosphere.
Club President
A great club president leads by example. A good leader should have an active role in their club; they need to be involved with the community and dedicated. Weekly meetings are an excellent way for presidents to communicate with their crews. They need to get to know their members and guide them in the right direction — ensuring that everyone is satisfied. With help from the community, clubs can accomplish much more than they ever thought possible.
Vice President
If you're gone for a while, it's up to the vice president to keep everything running smoothly. The most responsible member should be selected as a vice president.
Road Commander
A road commander also plays an essential role when traveling with all MC members. He can show you the correct way and road situation while traveling. All the crew members should obey their road commander when traveling. A road commander's role is to make sure that all MC members arrive at the designated location safely, whether it's by bus, van, or other forms of transportation.
Customized Club vests
These are going to be what makes your club unique, so it's essential to get them right. One great way to do that is with personalized custom club vests and shirts.
Motorcycle club vests are a great way to identify whether someone is part of a club or not. That is especially true if you are in a motorcycle club and want to spot another member. You can also customize these vests to meet your needs, which is ideal for members who are part of the same club but have different roles or functions.
Tour Advisor
If you are a member of a motorcycle club, you know how important it is for your fellow members' safety to have a tour advisor. This person can be any member of the club, and the job is to make sure that the ride is fun and safe.
MC as a Non-Profit Organization
If you want to start your motorcycle club, realize that you must have at least five members. Although a motorcycle club can generate some income with membership dues, most of the club's money must come from other sources. Some motorcycle clubs are famous because of their political influence or high-profile members, but most motorcycle clubs are not well known. They help other people, trying to spread good preaching among them. Sometimes they also help law enforcement.
Frequently Asked Questions (FAQs)
Can anyone start an MC?
The short answer is yes, and anyone can start a motorcycle club. However, there are several steps that you need to take before creating a motorcycle club. It isn't an easy task to start a motorcycle club, and you need to prepare yourself for what you are about to do. There are several steps that you need to take before creating a motorcycle club.
Do motorcycle clubs make money?
Most motorcycle clubs don't make enough money to be profitable; they have to cover costs with membership dues, club fees, and events.
Motorcycle clubs are one of the most misunderstood and misrepresented aspects of American culture. For decades the media has portrayed them as violent, criminal gangs that are into drugs and crime. That's not to say that there aren't any motorcycle gangs that fit this description because there certainly are. Still, for the most part, this is a significant simplification of what a motorcycle club is. Read on to find out more about the truth behind these groups.
What is the difference between a motorcycle club and a riding club?
Motorcycle clubs and riding clubs are both clubs, but they have a few differences. The primary purpose of a motorcycle club is to ride motorcycles. A Riding club's goal is to ride horses. The significant difference between the two is that a riding club rides horses while a motorcycle club rides motorcycles.
Does MC Clubhouse's location matter?
Location is significant for a clubhouse, especially if it's in the clubhouse. However, if you don't want to use your MC business as a clubhouse, you can use another business in that space instead.
Warning:
Trying to run a biker gang is not for everyone. It is an idea that is doomed to failure. We are talking about the outlaw biker gang. They attack only the weak, and they rob any place they see fit. They show disrespect to everyone around them.
Final Words:
Motorcycle clubs are out there, and when you're looking for one to join, it can be a difficult task. There are so many motorcycle clubs that it's hard to find one that will fit you and the riding you like to do. However, when you start a motorcycle club, these steps we discussed will help you to grow better. You should follow these tips to make your motorcycle club successful.
If you have any questions about how to start a motorcycle club, please ask our expert. Our advice will help you avoid the most common mistakes of starting a motorcycle club and ensure that your future club is on track for success. If our advice has been helpful, please share it with your friends, too!
Thanks for reading, and enjoy your day!
Happy Riding!