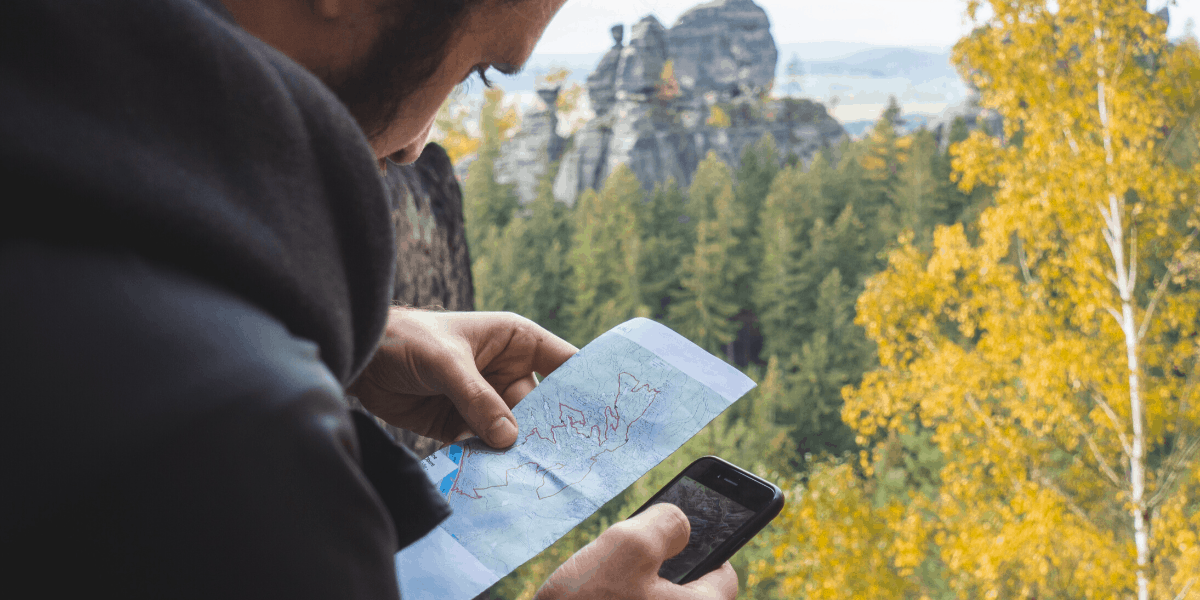 Motorcycle riding has always been an act of pleasure and joy for every motorcycle lover and your motorcycle riding can be more enjoyable when you have knowledge regarding the best motorcycle apps. Riding a motorcycle is not just an act of operating a vehicle for everyday commuting from here and there, it's more than freedom of movement and the ultimate pleasure of having fun all the time. Sometimes the adrenaline rush hits a motorcycle rider so high that as having an orgasm.
At this moment in time, a wide range of motorcycle apps is available on both the Android and IOS platforms. The primary aim of these App developers is to make your motorcycle journey more engaging, fun, and safe as well. But unfortunately, not every rider has complete knowledge about these vital motorcycle apps. And, that's the reason, many of them aren't able to use those apps and consequently, they have been deprived of the benefits of such highly useful motorcycle apps.
This might give you a feeling of disappointment or frustration inside you, right?
Well, don't be upset, my friend!
Here, we have come up with a detailed and comprehensive discussion on motorcycle apps.
We believe that our in-depth informative discussion on the top-rated motorcycle apps will give you a vast idea regarding the advantage of motorcycle apps.
Keep on reading and try to explore the benefits and advantages of each of those motorcycle apps.
Route Planner Apps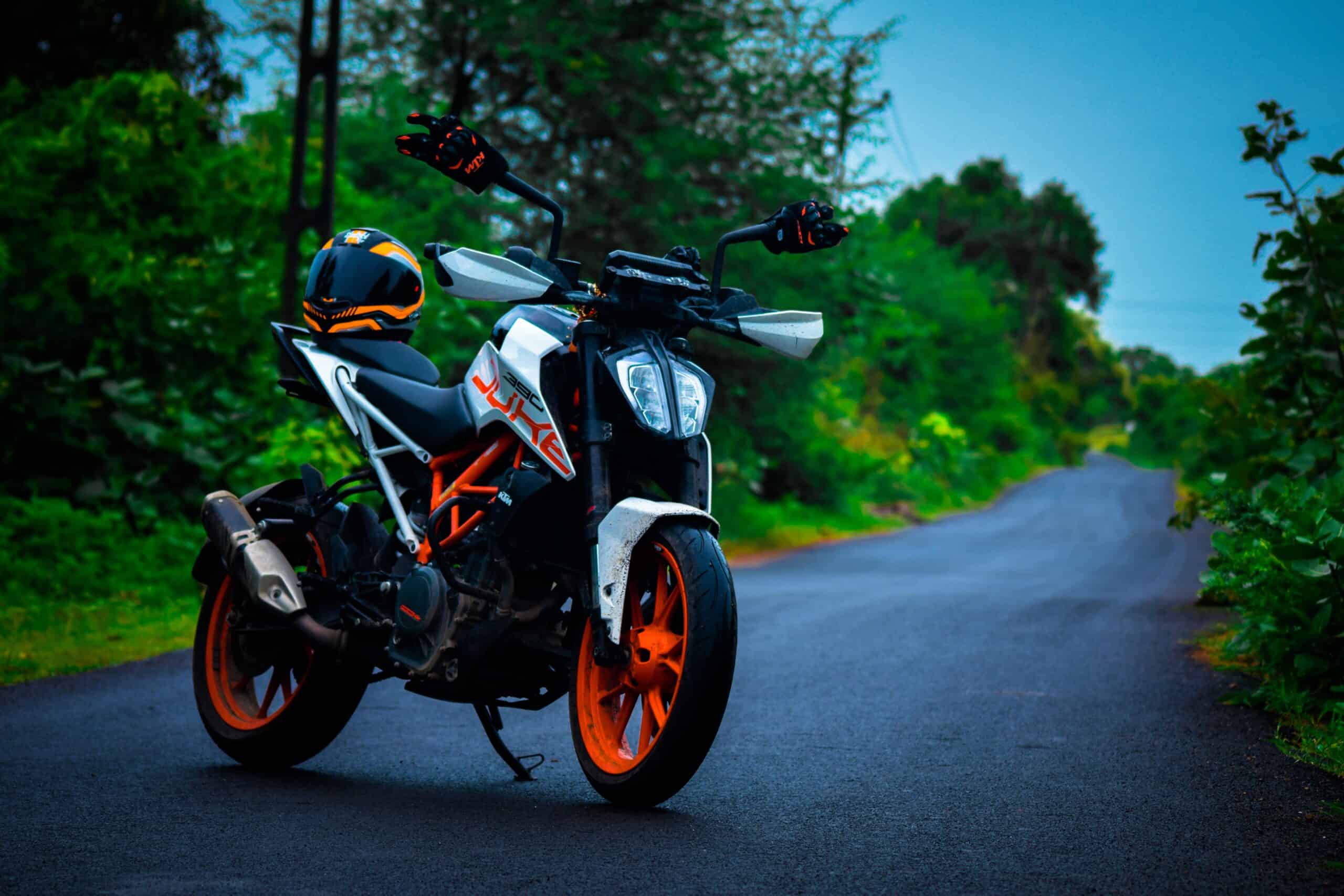 To escape from our everyday life many of us sometimes have a trip to some unknown or unexplored terrain in order to have fun and adventure. In this era of advanced technology, it's not physible to follow the destination route by printed map or route guide. Imagine that you riding your motorcycle and one hand is on acceleration or clutch and your other hand holding a printed map. IT'S DANGEROUS. Those route planner apps come in handy to keep your riding experience safe and sound. Also, the periodical online updates of these apps make them highly effective. Keep reads on to have some depth information on some of these route planner apps.
Best Biking Roads (BBR)
Best Biking Roads is known to be one of the oldest motorcycle-focused websites emphasizing Routes exclusively for motorcycle riding purposes.
But, with the passage of time, the developers came up with the App version with the same name – Best Biking Road Motorcycle App. And, truly speaking, this is one of the most amazing motorcycle-centered apps I have ever enjoyed.
From my own experience, I can rate it as one of the best motorcycle apps for android.
This motorcycle app comes with a very easy-to-use feature which is really incredible. Even a beginner won't find any issue while using this app for the first time.
With this awesome app, you get the option of performing searches for routes in their official database. While you make those searches, you get to select location, country, rating, along with some other options as well.
And, the use of such options can surely give you the most accurate routing results you may look for.
Well, when you make a search, first, the app will show you a list of routes based on your submitted data. With that list, you'll also be able to see the length, ratings along with the distance of each of those routes from your current location.
And, the BEST part is this app will also give you the option of checking all of that information on a map.
At the same time, you can export any route at any time you want. Besides, this app also provides a very USEFUL feature called the "Route Creation" feature.
And, this is the reason for which I would say BBR is one of the best motorcycle ride planner apps.
Another point I must mention is the active community of BBR that will help you get a high number of quality routes with reviews as well.
To be honest, I personally got huge support from this large active community of BBR.
Let's watch a video about BBR
RoadTrippers
RoadTrippers is regarded as one of the best motorcycle touring apps because of some awesome features it offers.
With this trip planner app, you get the opportunity of exploring great road destinations like local attractions, scenic spots, diners, hotels, and many more – in total, a million places of interest.
And, YES, I personally feel that it is the best motorcycle trip planner app.
The BEST thing about this particular route planner app is – it's available on both the IOS and Android platforms.
FYI, it's also the best motorcycle tracking app for providing accurate route tracking information.
Let's watch a video about Roadtrippers
Rever
Rever is comparatively a new, yet great and useful ride planner app that has the capability of taking your motorcycle riding experience to a whole new level. This route planner app comes with some cool features that will surely help you in finding out new rides for all of your next riding plans.
With a large community, this app allows its users to easily discover new routes on the basis of their requirements and expectations. And, that's why I would like to rate Rever as the best motorcycle route planner app available at the current time.
The BEST thing everyone must appreciate about this trip planner app is it lets you give the option of recording your own motorcycle rides with some of the key stats – distance, time, elevation, average speed, and many more.
In addition, you can share those riding records of yours with other members of the Rever community.
So, how does this AWESOME feature sound to YOU?
Furthermore, you can also make connections with other riders from the Rever community and then create group rides under a snap!
Additionally, there're challenges that you can complete to unlock surprising rewards which will make your ride even more exciting. And, this will also give you a special ability to cache maps in your personal mobile phone to be used at the time of emergencies (losing your signal).
Although this trip planner app is available on both Android and IOS platforms, I would say this app is one of the best motorcycle apps for iPhone.
Let's watch a video about Rever
Motorcycle GPS Apps For Navigation

GPS stands for global positioning system and SATNAV stands for satellite navigation, while both hardware offers the same user experience to some extent.  GPS apps for navigation are the software version of such hardware and give the flexibility to have it on mobile devices and so on. Day-to-day urban communication and or interstate ride makes it easier with such motorcycle GPS apps. We are trying to explore some of the best motorcycle GPS apps here while focusing on the user experience and flexibility of this software.
Waze
Waze can be called the best motorcycle navigation app for android at this moment in time. And, This sat nav app has the largest community which is surely a plus for its community members.
You can check real-time road conditions, traffic, and route information which I think is the most resourceful technique to reach any destination. This is definitely the BEST part of this GPS app.
This commuting app has been developed for and by the vehicle owners, the data is so current and the ecosystem so large, the motorcycle riders are sure to be benefited from this useful app as well.
It's true that you won't be able to find the best restaurants near you or the most scenic touring route for you, but this gps app will surely assist you while reaching your desired destination fast on those Monday-Friday rides.
And, this is the main reason; We would declare this as the best motorcycle gps app for android.
Finally, for your information, Waze is a popular motorcycle app for both Android and iPhone users.
Let's watch a video about Waze
TomTom Go
At the present time, TomTom Go is said to be the best motorcycle sat nav app that is a product from TomTom.
With the TomTom Go, you can expect to enjoy all the features of TomTom like live traffic along with alerts of speed camera, regular updates, and surprisingly maps from 150+ countries.
This satnav app has a great built-in feature that has the ability to recognize your daily routes. So, depending on the traffic, it can suggest alternative routes so that you don't have to waste your valuable time. At the same time, you get the option of downloading the offline maps.
Let's watch a video about TomTom Go
Motorcycle Weather App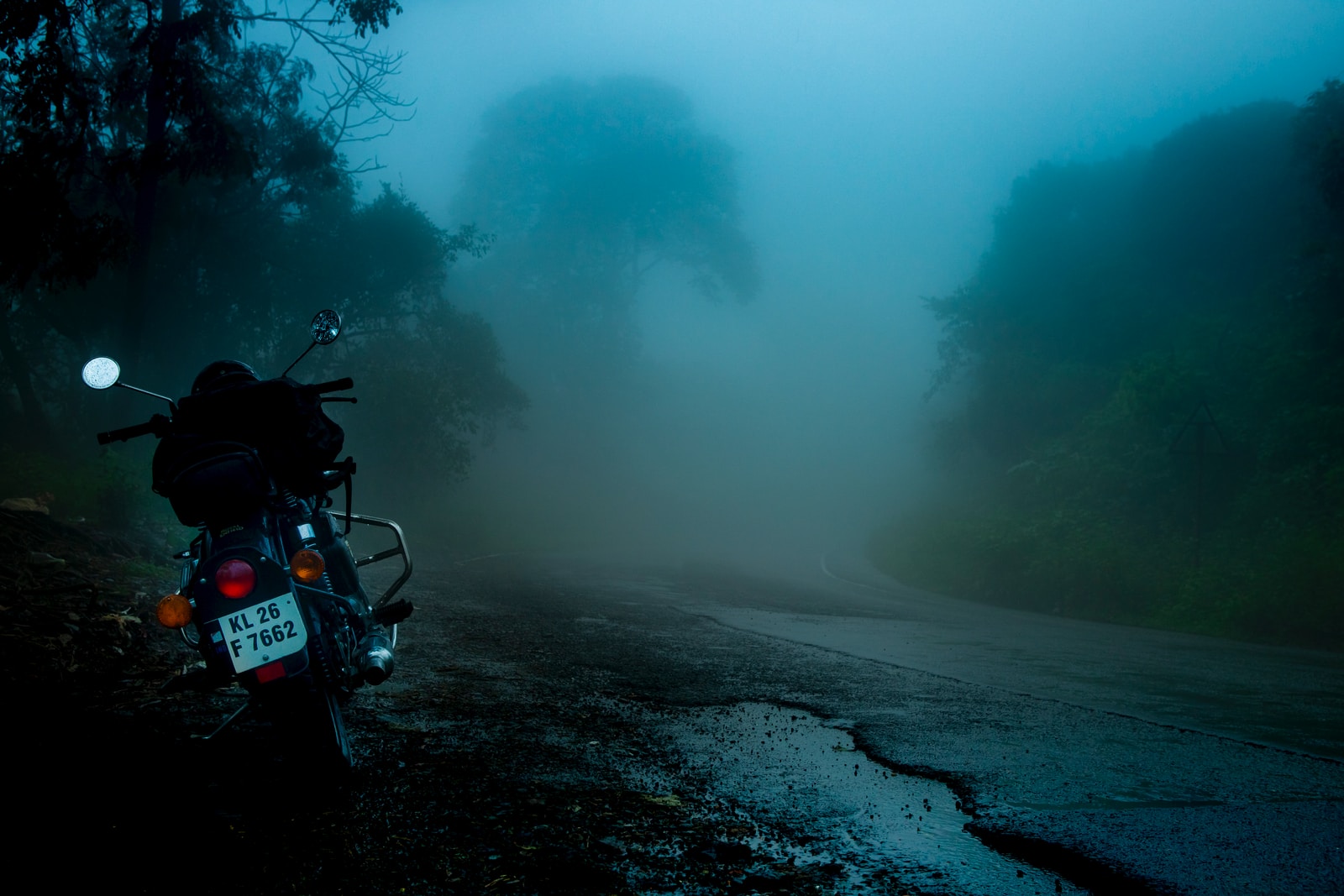 Driving a car and riding a motorcycle is a completely different experience in consideration of the environment and weather. While driving a car inside a cabin with a climate control system, the driver doesn't have to consider much of the outside weather conditions until the extreme situation. On the other hand, a motorcycle rider is exposed to the weather completely and have no control over personal safety in extreme weather condition like riding a motorcycle in the rain. The weather forecasting apps come in handy for motorcycle riders while going for a ride and or planning the next adventure trips to unexplored roads. Keeps reading on to find some of the best weather apps for motorcycle riders.
NOAA Weather Radar
Well, the name – NOAA Weather Radar – says it all. It is currently known to be the best motorcycle weather app.
We all know the fact that bad weather has always been a nuisance for all motorcycle riders. But, thanks to technology as it has always worked as a blessing for humans.
In the case of weather, technology has played an enormous role by giving you a hunch regarding any possible rough stuff that may come on your way.
Well, this Weather Radar app from NOAA will give you completely direct access to the satellite imagery of NOAA with the real-time scenario. Therefore, you get to see what the Doppler radars are showing at that particular moment which is simply outstanding.
And, consequently, this will help you to make your plans accordingly.
For both the IOS and Android users, it is a piece of good news that the NOAA Weather Radar app is available on both platforms.
Let's watch a video about NOAA weather radar
Dark Sky
Well, Dark Sky is another app that I must say is one of the best motorcycle weather apps which is available on both the Play Store and App Store.
The BEST thing which I like the most about the Dark Sky app is the data source from where it accumulates the data. And, you'll surely get surprised to hear that Dark Sky collects radar data from Government resources in order to provide you with the most accurate sort of weather forecast.
At the same time, this motorcycle weather app also gathers data from the members of its community along with ground-level reports. This is another awesome feature, I must say!
The Dark Sky motorcycle weather app is the most useful weather for those who are currently residing in areas where the weather is totally unpredictable. This app can surely help you to avoid situations like getting caught in the rain.
Let's watch a video about Dark Sky
Motorcycle Maintenance App
We all love our rides and do care about it, while getting the pleasure of riding every day we need to pamper her as well. Being a vehicle some of the parts need periodical maintenance as well as replacing. Motorcycles are not like cars whose everything is set up in an enclosed system, the majority of the motorcycles are produced as unclosed systems for structural and aerodynamical advantages keeping in mind. Hance the motorcycle is prone to get more abuse from the everyday rides. With the motorcycle maintenance apps, one cloud tracks the periodical maintenance data.
Moto Log
Every motorcycle owner has that one common wish – keeping the motorcycle completely fit and fine. But, the problem is that there are too many maintenance tasks to do.
For the maintenance of your motorcycle, Moto Log is known to be the best motorcycle maintenance app you can have at this moment.
To get the most effective result, you have to follow certain rules while using this motorcycle maintenance app –
Each time you take any initiative for the maintenance of your motorcycle, you have to input the data into the Moto Log app. Those tasks include the type of maintenance (repair, replace, or other), the cost, and the odometer reading.
Additionally, you have to keep updates of the oil changing time, battery replacement date, brake adjustment time along with any other kind of maintenance tasks you may wish to log.
So, keeping those records in your Moto Log app will help you review the maintenance log at any time you want. Since all the information regarding your motorcycle maintenance tasks is well-organized in your Moto Log app, you'll get everything in the same exact place.
Another good thing about this app is you can even check the cost incurred for each maintenance task.
However, there is one little drawback and that is – it's available only for Android users.
Best Motorcycle Speedometer App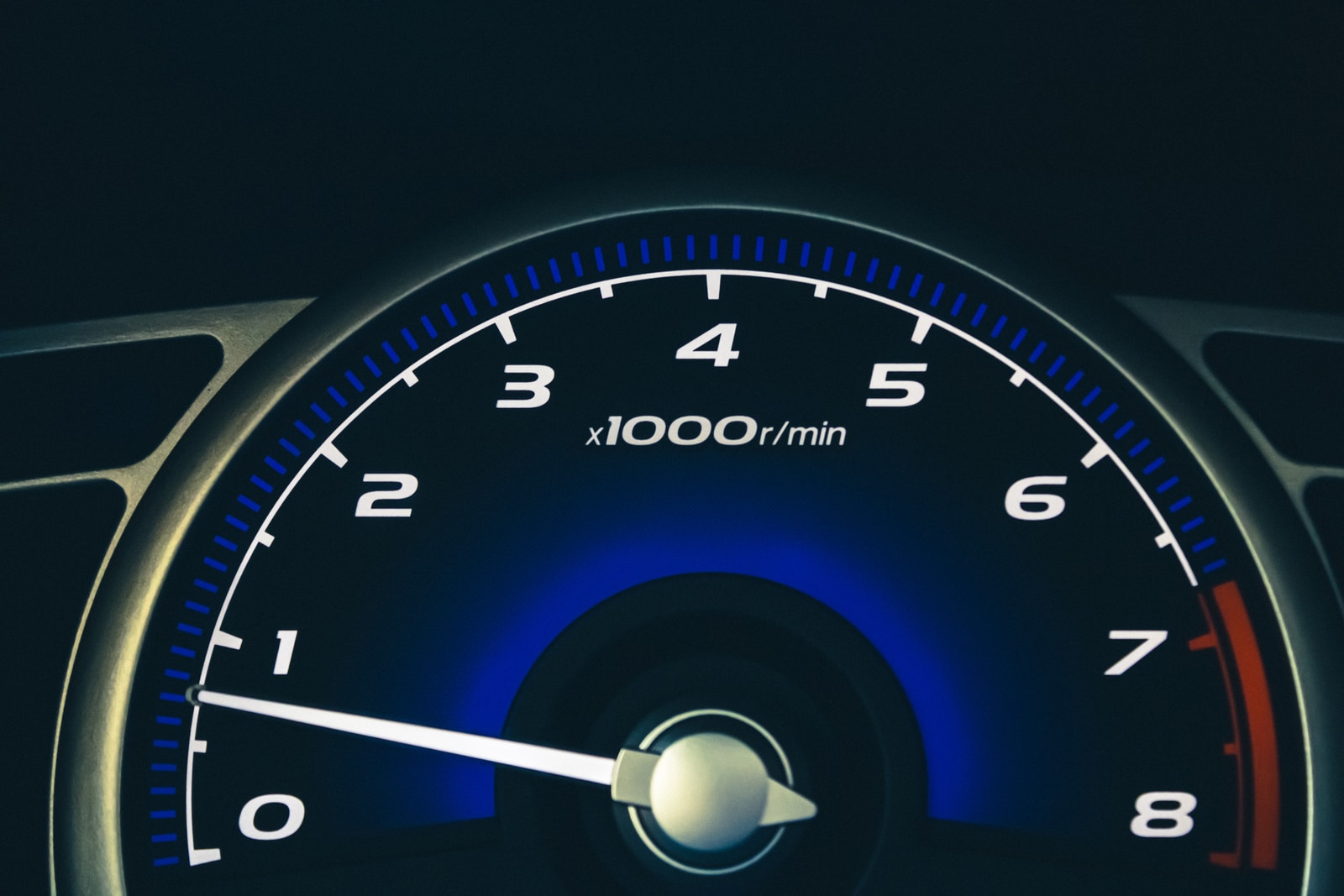 Speedometer apps are pretty much handy for every motorcycle owner.
Now, you might be thinking – "Doesn't my motorcycle have a speedometer?"
Of course, it has. But, that one may not always show you the accurate result, especially when your motorcycle goes through loads of custom modifications.
Additionally, those are not even closed to Ulysse Speedometer Pro when it comes to performance and data accuracy. In fact, this motorcycle app has plenty of features that you may never actually use in real.
This speedometer motorcycle app has the capability of displaying and keeping track of the current speed, elevation, average speed, and many more. Besides, you can use this same app for your car as well.
The only drawback I think it has is it is not available for iPhone users.
Let's watch a video about Ulysse
Best Motorcycle Volume Control App
SpeakerBoost is the best motorcycle volume control app for those riders who love to enjoy music in order to make the ride more pleasurable.
The BEST feature of this app is you can increase the volume beyond the programmed limit of your phone.
So, if you find the maximum volume capacity of your phone is somewhat measurable, then this is the PERFECT app for you.
However, this motorcycle app is only available for Android users.
A Complete Motorcycle App
If you want only one motorcycle app that can cover almost all of your needs, then I must say "Eat Sleep Ride" is the one you're looking for.
A wide range of apps are specifically designed for serving each of your individual needs – ride replay, route planning, and sharing, ride tracking, and many more. But, Eat Sleep Ride comes with almost all of such features and it is a complete package for motorcycle riders.
This app has an exclusive user interface with loads of features that is PERFECT for the motorcycle riders. You will be able to record, save and even share your riding data, replay your motorcycle rides with elevation, speed, and lean angle. And, even you get the chance to explore new riding routes that are regularly submitted in the app database by members of a large community.
From my point of view, the most exclusive feature of Eat Sleep Ride is most likely the "CRASHLIGHT" feature. This special kind of feature uses the accelerometer for detecting any motorcycle crash and immediately sends an urgent alert or notification to your emergency contacts (pre-selected).
If you consider the overall features and benefits, then Eat Sleep Ride is the best motorcycle app for you.
Let's watch a video about Eat Sleep Ride
Final Words
Now, we are almost at the ending part of our discussion regarding the best motorcycle apps for motorcycle riders.
We have tried our level best to discuss almost all types of motorcycle apps that are designed to serve your specific needs.
And, we firmly believe that our thorough and comprehensive discussion on this topic can help you find out the best motorcycle apps to make your ride more delightful.
However, if you think that we may have missed any of the important motorcycle apps to mention, then feel free to message us at any point in time.
We do love to take suggestions from our readers.
This is all for TODAY.
Happy Riding!